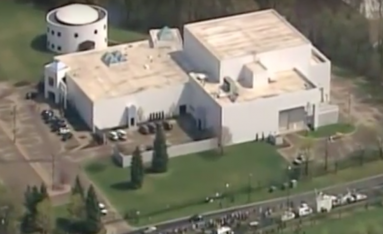 The U.S. Drug Enforcement Administration and deputies from the local sheriff's department executed a search warrant on Tuesday at Prince's Paisley Park home as part of an ongoing investigation into the singer's death.  Authorities also interviewed a second doctor who is believed to have prescribed Prince medication in the days and weeks before his death.
The Associated Press reports that a "sheriff's car and about a dozen unmarked vehicles" were seen entering the Paisley Park property on Tuesday evening. Carver County Sheriff's Chief Deputy Jason Kamerud would only tell the AP that authorities were "being through."
Several news outlets on Tuesday also obtained a copy of a search warrant that authorities say was supposed to have been filed under seal.
According to the warrant, Dr. Michael Todd Schulenberg is believed to have treated Prince and prescribed him medication on April 7 and April 20, the day before he died.  Investigators interviewed Schulenberg and searched his office last week, according to the report.  The warrant did not reveal the medications that Schulenberg prescribed the late singer.  Schulenberg's attorney, Amy Connors, declined the AP's request to comment on the matter.
Schulenberg is the second doctor to be interviewed as part of this investigation. Last week, it was reported that a California addiction specialist named Dr. Howard Kornfeld had also been interviewed in connection with the case.  Prince is reported to have sought Kornfeld's help in treating his addiction the day before he died.  According to TMZ, Kornfeld's son is alleged to have flown to from California to Paisley Park, in Minnesota with "a backpack full of synthetic opiates."
An anonymous law enforcement source told the Associated Press that the investigation is focused on whether the singer died of an overdose and the doctors who were prescribing Prince medication in the weeks before his death.
[image via screengrab]
Have a tip we should know? [email protected]