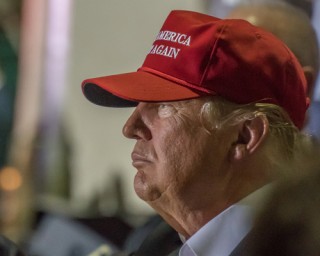 Donald Trump  was forced to pay a $2,500 penalty after The Washington Post and a liberal watchdog organization revealed that the Trump Foundation violated tax laws and gave to a group supporting the campaign of Florida Attorney General Pam Bondi. Trump officials confirmed the penalty to The Post.  In 2013, the Donald J. Trump Foundation gave a $25,000 gift to a group supporting Bondi.
Earlier in the campaign, the gift come under intense scrutiny because it came around the same time that Bondi decided not to pursue a fraud case against Trump University. New York Attorney General Eric Schneiderman is pursuing a case against the mogul for allegedly ripping off students at the University.
Illegal contribution exposed by @CREWcrew & @washingtonpost led Trump Found. to pay penalty, but not fix the problem https://t.co/pbVTI0EnIZ

— Noah Bookbinder (@NoahBookbinder) September 1, 2016
As Citizens for Responsibility and Ethics in Washington noted in their complaint, "Section 501(c)(3) private foundations like the Trump Foundation, however, are prohibited from all political activity, including contributing to political organizations.  Despite making the political contribution, on its tax forms, the Trump Foundation claimed it did not transfer any money to a 527 organization or engage in any political activity and failed to report the contribution to And Justice for All."
Jeffrey McConney, a senior vice president at the Trump Organization, told The Post  that after being notified, they filed the appropriate paperwork informing the IRS of the political donation. Trump also reportedly personally reimbursed the Foundation.
"It was just an honest mistake," McConney said to the newspaper, "It wasn't done intentionally to hide a political donation, it was just an error."
Have a tip we should know? [email protected]
Rachel Stockman - President / On Air Host