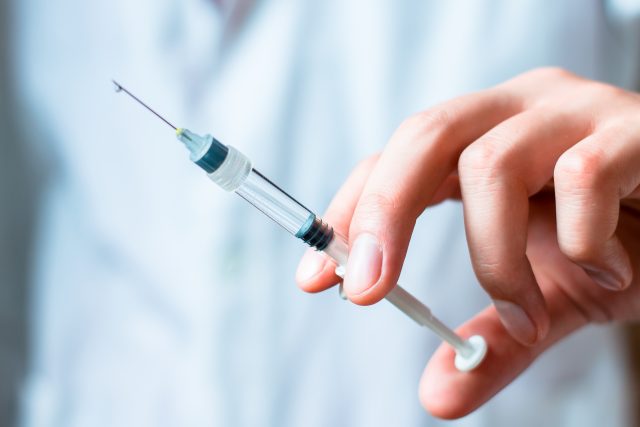 Late last week, the Second Circuit reversed a jury verdict in the case of a frightened pharmacist-turned-crusader-for-the-disabled. Christopher Stevens, a pharmacist of 30+ years, sued Rite Aid after he was fired for having "trypanophobia" – fear of needles. Stevens, doctor's note in hand, refused to administer flu shots, explaining that he would likely faint at the sight of a needle. Rite Aid's response was a version of "too bad, so sad," and fired Stevens on the grounds that administering flu shots was an "essential function" of his job as a pharmacist.
Stevens sued his former employer, alleging that his termination amounted to a violation of the Americans with Disabilities Act (ADA). At the 2015 trial in Binghamton, New York, he won a hefty jury verdict of $1.8 million. Why so much? According to employment law expert and partner with Kluger Healey, William Healey:
"Those facts, and sympathy they could easily engender, combined with Rite Aid challenging whether he even had a bona fide disability, could be what caused the jury to arrive at such a large award."
But Stevens' victory was to be short-lived. The Second Circuit Court of Appeals reviewed the verdict, only to conclude that it had been dead wrong.
Here's how the ADA works: it prohibits employers from discriminating against a person with a disability when that disability doesn't impede the person from performing his or her job. If, on the other hand, a person's disability renders that person unable to perform the "essential functions" of a job, firing or refusing to hire the person is not "discrimination." When a disabled person is perfectly qualified to perform a job's functions, but needs an accommodation, the ADA mandates that the employer must provide such accommodation, so long as it's "reasonable."
In Christopher Stevens' case, the primary legal issue on appeal wasn't (as one might expect) whether trypanophobia is a real thing (the jury certainly thought it was), but rather, whether giving flu shots was an "essential function" of his employment as a pharmacist.
Second Circuit Judge Jon Newman wrote for the unanimous court:
"It is understandable that the jury had sympathy for Stevens, afflicted as he was with an unusual phobia. Nevertheless, his inability to perform an essential function of his job as a pharmacist is the only reasonable conclusion that could be drawn from the evidence."
How did the case go from huge jury verdict to total loss? Simple. A good paper trail, and an even better HR department. Rite aid knew full well its obligation to adhere to the ADA. It made sure to include "administering injections" as part of the job description to bolster its argument that giving shots was essential to the employment of any pharmacist. And when Stevens raised his phobia as a disability, Rite Aid requested corresponding medical documentation. When Rite Aid ultimately decided to termination Stevens, it clarified in writing that the decision was based on failure "to perform customer immunizations, which were an essential function of his job."
Another key factor in the Second Circuit's reversal was Stevens' own passing of the buck. When the ADA requires "accommodation," it means adapted equipment, modified work schedules, or proper training. At trial, Stevens argued that the accommodations he'd have needed were either "desensitization therapy," transfer to a new position that doesn't involve giving injections, or simply passing along the giving of shots to another pharmacist. The court, in no uncertain terms, sent the message that Stevens was dead wrong. The ADA, the court said, doesn't [obligate employers]to offer employees medical treatment as a reasonable accommodation." And the ADA certainly doesn't consider making someone else do the job an "accommodation."
Legal expert William Healey explained:
"The case is a solid example of how sometimes the law, through good lawyering, leads to results that may seem unfair but which are necessary to give businesses the ability (or the protection) to evolve.  The case also demonstrates how adherence to ADA requirements can pay dividends, as Rite Aid seems to have won because of the excellent paper trail and approach of its HR folks."
Well, I guess Stevens gave it his best shot.
Have a tip we should know? [email protected]
Elura Nanos - Columnist & Trial Analyst, Law & Crime; CEO Lawyer Up