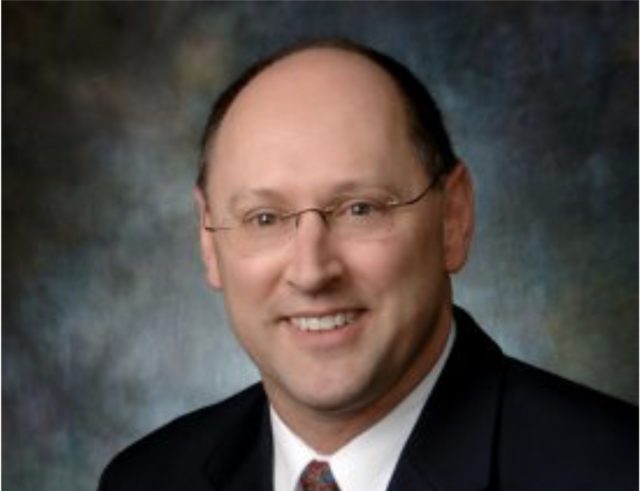 An International Studies lecturer at Iowa State University, James Strohman, is on the receiving end of a great deal of backlash for his decision to have students write a controversial essay.  The assignment, obtained by The College Fix website, reportedly required the class to, "Write a paper that gives a historical account of 911 from the perspective of the terrorist network. In other words, how might Al-Qaeda or a non-Western historian describe what happened."
Strohman's assignment page adds, "Don't worry about the fact you don't agree with the terrorists, the point of the exercise is to consider completely different perspectives."
According to the assignment instructions, the purpose of the exercise was to force the student to "'get out of the box' thinking of what happened on 9/11 and view it from a different prospective."
The Prof. "recognized this may seem difficult to do" before reminding students "it [was] merely and exercise in how different . . . historical prospectives may be."
My how times have changed.  9/11 used to be one of the final taboo subjects, even on college campuses.  During the Bush administration back in 2005, Prof. Ward Churchill was ultimately striped of tenure and fired by the Board of Regents at the University of Colorado after an investigation into his academic background was launched due to extremely controversial comments about 9/11 .  One such remark referred to bankers and traders who died in the Twin Towers as "little Eichmanns" and seemed to suggest the civilian deaths that day were justified.
And it wasn't just colleges, network TV even refused to go near 9/11 for a number of years after the attacks.  Especially, if the mention arguably gave credence to the terrorists in any way at all.
Prior to hosting his highly successful show Real Time on HBO, Bill Maher hosted Politically Incorrect on ABC.  However, that show came to an abrupt halt.  As an article from back in 2002 explains, Maher found himself at the center of controversy and briefly without a show when he suggested the 9/11 terrorists were not necessarily cowards.  The article states:
Panelist Dinesh D'Souza mentioned that he didn't think the terrorists were "cowards," as George Bush had described them. Maher replied: "We have been the cowards. Lobbing cruise missiles from two thousand miles away. That's cowardly. Staying in the airplane when it hits the building. Say what you want about it. Not cowardly. You're right."
The comments were quickly framed by some as though Maher referred to the U.S. military as "cowardly" and White House Press Secretary Ari Fleischer even weighed in, saying, "This is not a time for remarks like that. There never is."
Bottom line, a lot has changed in the nearly 16 years since 9/11.  While the reaction to a off the cuff remark by Maher might seem somewhat overblown in hindsight, the fact that university professors now feel free to use the tragedy to force students to consider Al -Qaeda's feelings as legitimate course material is over the top.  Though, Prof. Strohman did manage to call the acts "heinous" at one point in the assignment description.
LawNewz reached out the Iowa State University and Prof. Strohman and will update this story when we receive a reply.
An ISU spokesperson, however, did tell The College Fix, "As you can see, the assignment was in no way an attempt to diminish the tragic events of September 11, 2001. Nor was it designed to support the goals of Al-Qaeda and other terrorist organizations."
Rather, he compared it "similar to the vital work being performed in our nation's diplomatic and intelligence operations, such as the Central Intelligence Agency, or the State Department's Bureau of Intelligence and Research."
[image via screen grab]
This is an opinion piece. The views expressed in this article are those of just the author.