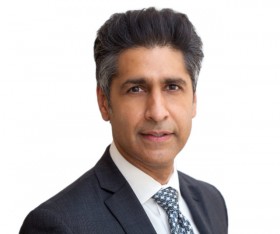 President Barack Obama on Tuesday nominated Abid Riaz Qureshi to serve on the United States District Court for the District of Columbia.
"I am pleased to nominate Mr. Qureshi to serve on the United States District Court bench," President Obama in a White House press release. "I am confident he will serve the American people with integrity and a steadfast commitment to justice."
According to his bio, after graduating cum laude from Harvard Law School in 1997, Qureshi has spent his entire legal career at the D.C office of Latham & Watkins LLP.  He is now a partner and currently serves as the Global Chair of the firm's Pro Bono Committee.
According to the Muslim Advocates, a national legal advocacy organization, Qureshi would be the first Muslim-American to serve as a federal judge.
"I commend President Obama for taking this important step in continuing to pick the best and brightest from every community to serve as part of our nation's judiciary," executive director of Muslim Advocates Farhana Khera said in a statement posted on the group's website.
Of course, like Supreme Court nominee Merrick Garland, Qureshi's nomination will still have to be confirmed by the Senate before he ever takes a seat on the federal bench.
Have a tip we should know? [email protected]