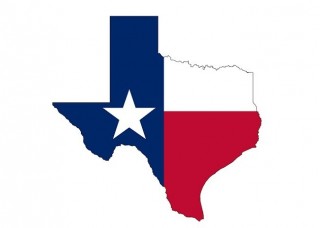 Last month, a federal court ruled that the state of Texas has to soften their voter ID requirements, which were deemed too restrictive. The court ordered Texas to inform voters and polling officials about voting opportunities for people who "do not possess SB 14 ID and cannot reasonably obtain it."
While Texas did give new instructions after receiving the order, the U.S. Department of Justice has filed a motion claiming that the new language wasn't quite what they were looking for. According to court documents, Texas' new information only said that people who "cannot obtain" an ID can make a reasonable impediment declaration in order to vote.
This may seem like a nitpick, but by only referring to those who can't obtain the ID, and not mentioning those who "do not possess" the ID, the DOJ say it could potentially leave out people who did obtain one, but lost it, had it stolen, had to surrender it to the state, or people whose ID expired more than four years ago. People in any of those situations would have obtained the ID at some point, but wouldn't currently possess it.
Additionally, the DOJ argues that by using the language "cannot obtain" instead of "cannot reasonably obtain," Texas is being overly restrictive in determining who is eligible to be exempt from having the ID. This is despite the fact that Texas does refer to a "reasonable impediment declaration," which could be taken to mean the same thing.
The DOJ is now asking the court to enforce the original order, and require Texas to update electronic resources and training materials, issue corrections to past press releases, official statements, and previously printed training materials, and refrain from future inaccurate communication regarding the issue.
Judge Nelva Gonzales Ramos ordered that any motions in response to the DOJ must be filed by Friday, with a hearing to take place on Monday.
[Image via Shutterstock]
Have a tip we should know? [email protected]