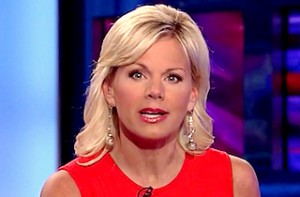 The news of Gretchen Carlson's eight-figure settlement with 21st Century Fox is sending shock waves through the legal world, especially in employment and labor law circles. LawNewz.com spoke with several legal experts about the $20 million settlement including one who called this a "watershed moment for sexual harassment cases."
Attorneys also believe this case may open the door to more sexual harassment claims in the workplace. Some were especially surprised by the high dollar amount that 21st Century Fox agreed to fork over.
"It's definitely a bigger settlement than I can recall seeing lately or even ever in a sexual harassment claim. It's also unusual that it is not confidential. It appears that (the number) was leaked, " attorney Kate Gold told LawNewz.com. Gold is a partner in the employment and labor group at Drinker Biddle.
In a press release, 21st Century Fox also apologized to Carlson."We are proud that she was part of the Fox News team. We sincerely regret and apologize for the fact that Gretchen was not treated with the respect and dignity that she and all of our colleagues deserve," the statement reads. Legal experts suspect that the apology was part of the settlement agreement with Fox.
"Fox wouldn't be anxious to do that … I speculate it was something important to Miss Carlson," Gold said.
In early July, Carlson filed the lawsuit against Roger Ailes claiming that he'd sabotaged her career because she refused his sexual advances and complained about "the severe and pervasive sexual harassment" at Fox News. Barely two months later, Fox agreed to this large settlement. Believe it or not, in the legal world, that's lightening speed. So why was Fox so fast on this?
"Fox obviously wanted to get this story off of the front pages of the newspapers and get back to rebuilding the leadership team at Fox News," attorney Mike Delikat, who is chair of Orrick's employment law practice, said in an email to LawNewz.com.
The large settlement figure will likely spur future claims against Fox News and Roger Ailes. In fact, we've reported that 21st Century Fox is in talks with several other women who have claims against the media mogul.  However, some of those claims may be barred by the three year statute of limitations.
"All depends on the facts of those claims but no doubt this large settlement will attract others to makes claims and pursue them," Delikat said.
Lisa Bloom, an attorney who has represented dozens of sexual harassment victims, says she is not shocked by the large settlement figure.
"Most significant to me is that the alleged wrongdoer, Roger Ailes, reportedly left with a $40 million package. The victim, who Fox News now acknowledges as 'fact' was wronged, got only half that," Bloom said, "I salute Carlson for standing up for her rights publicly, for her huge win today, and for insisting on the apology."
Carlson's case will likely encourage other women to come forward and file similar complaints against their bosses. "Yes, sexual harassment can be difficult because there are multiple defenses available to employers. For that reason, many women have become discouraged about raising sexual harassment incidences at work. But this case shows that sexual harassment laws still have teeth," Tom Spiggle, an employment attorney in Washington D.C. told LawNewz.com in an email.
Have a tip we should know? [email protected]
Rachel Stockman - President / On Air Host