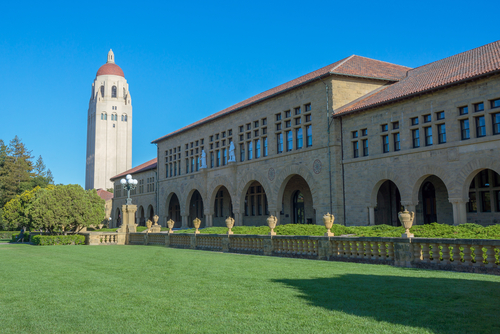 Well, Stanford University had to know this one was coming. This week, Equal Rights Advocates, a group whose mission is to expand economic and educational access and opportunities for women and girls, filed suit against Stanford University, claiming that the school acted with "deliberate indifference" to sexual assaults on campus. Title IX lawsuits are the legal weapons du jour against universities – a trend that began as a creative way to hold schools accountable for their role in campus rapes, and one that has evolved into a common concern for American universities. The lawsuit initiated this week, Jane Doe v. Stanford University, was filed on behalf of an anonymous female Stanford student and alleges that Stanford failed to protect her and other women on campus from a known sexual predator; this failure resulted in the plaintiff student being denied equal access to her education, and was therefore a violation of federal anti-discrimination law under Title IX of the Civil Rights Act.
The anonymous plaintiff details a series of alleged violent rapes (of both herself and other female students) perpetrated by the same man (known as "Mr. X") between 2011 and 2014. If the details of the alleged assaults weren't disturbing enough (these included strangling, dragging, kicking, beating, and threatening death), Stanford's official response was, in some ways, even more troubling. According to the plaintiff, university advisors and counselors discouraged her pursuit of criminal action against her attacker, suggesting that the best way to deal with her trauma was to simply spend some time at the beach, and even to blamed her for "appearing sexually available."
It sounds like Stanford did (at least partially) come to its senses, and after three students formally reported that Mr. X had committed violent rapes, the school banned him from campus for ten years. Such exile might have been meaningful if the university hadn't also awarded Mr. X two bachelor's degrees while simultaneously placing Jane Doe on academic probation following her post-rape struggle to keep up with schoolwork.
Even insiders at Stanford seem to have recognized the danger in the school's lackluster response. Michele Landis Dauber, a Stanford law professor publicly said, "The allegations in this case are really disturbing and show the importance of promptly and thoroughly investigating. The key here is that we have to hold perpetrators accountable, and if we don't, we're really endangering campus safety."
Stanford is, by no means, alone in its history of inadequate response to campus sexual assault. As detailed in the 2015 documentary The Hunting Ground, schools from coast to coast have made it a habit of minimizing and ignoring campus rape. But Stanford is in a class by itself, a distinction it owes to Brock Turner.
Late last spring, the public raged over the horrific details of the Brock Turner trial; we shed tears after hearing the victim's statement, and we shared outrage over Judge Aaron Persky's unbelievably light sentencing. Society looked for someone to blame, and Brock Turner himself just wasn't enough. His family, the judge, the entire criminal law system, and of course, Stanford, all came under fire. When later in the summer, Stanford's first responsive action was to institute a ban on large bottles of alcohol, it seemed like the wrong solution to the wrong problem.
Now, though, Stanford will have to answer for its part in creating Brock Turner. Although Jane Doe wasn't Turner's victim, her story is a prequel to what became the "Stanford Swimmer" saga. When Brock Turner left that California jail after only a few months behind bars, the public erupted with disgust; Jane Doe v. Stanford University may be just the recompense we need to move on.
This is an opinion piece. The views expressed in this article are those of just the author.
Elura Nanos - Columnist & Trial Analyst, Law & Crime; CEO Lawyer Up