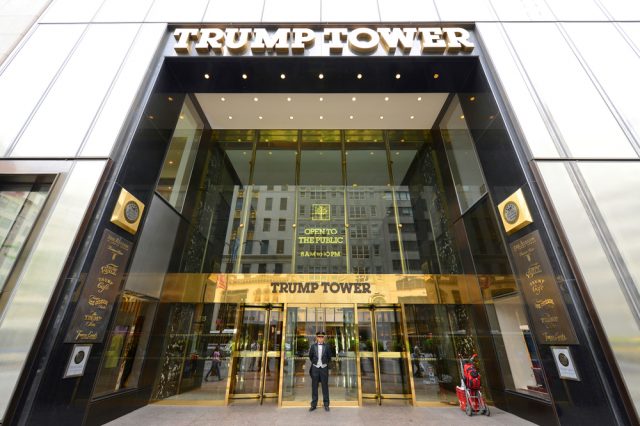 The FBI apparently used a source within the Trump 2016 presidential campaign to verify some of the information contained within the salacious Fusion GPS dossier on Donald Trump.
The bombshell revelation is contained on pages 174-176 of the 312-page testimony released today by Senator Dianne Feinstein's office. Law&Crime originally noted this aspect of the testimony in a prior post.
During a series of questions from Chief Oversight Counsel Heather Sawyer regarding who exactly Christopher Steele met with to prepare the dossier  Fusion GPS head Glenn Simpson reveals the details:
Sawyer: You said that [Steele] told you of the meeting with the FBI in Rome in mid or late September, that he "gave them a full briefing"?

Simpson: A debrief I think is what he probably said, they had debriefed him. I don't remember him articulating the specifics of that. You know, my understanding was that they would have gotten into who his sources were, how he knew certain things, and, you know, other details based on their own intelligence. Essentially what he told me was they had other intelligence about this matter from an internal Trump campaign source and that — that they — my understanding was that they believed [Steele] at this point — that they believed [Steele's] information might be credible because they had other intelligence that indicated the same thing and one of those pieces of intelligence was a human source from inside the Trump organization. [italics added]
Sawyer then pressed on. She asked: "And did you have any understanding then or now as to who that human intelligence source from inside the Trump campaign might have been?"
At this point, Simpson's attorney, Joshua Levy interjects:
Levy: He's going to decline to answer that question.

Sawyer: On what basis?

Simpson: Security.

Levy: Security.
Sawyer doesn't return to the line of questioning–the source's identity–and Simpson never reveals who the source is alleged to be. Sawyer does press forward a bit, however, asking whether the Trump campaign source was also used by Steele to compile the dossier originally. Simpson says no to that–the Trump campaign source was only used by the FBI.
Sawyer then asks how the FBI obtained their source. To which Simpson replies, "It was someone like us who decided to pick up the phone and report something."
It's presently unknown which aspects of the dossier, if any, were confirmed by the alleged source within Trump's camp.
[image via shutterstock.com]
Follow Colin Kalmbacher on Twitter: @colinkalmbacher
Have a tip we should know? [email protected]