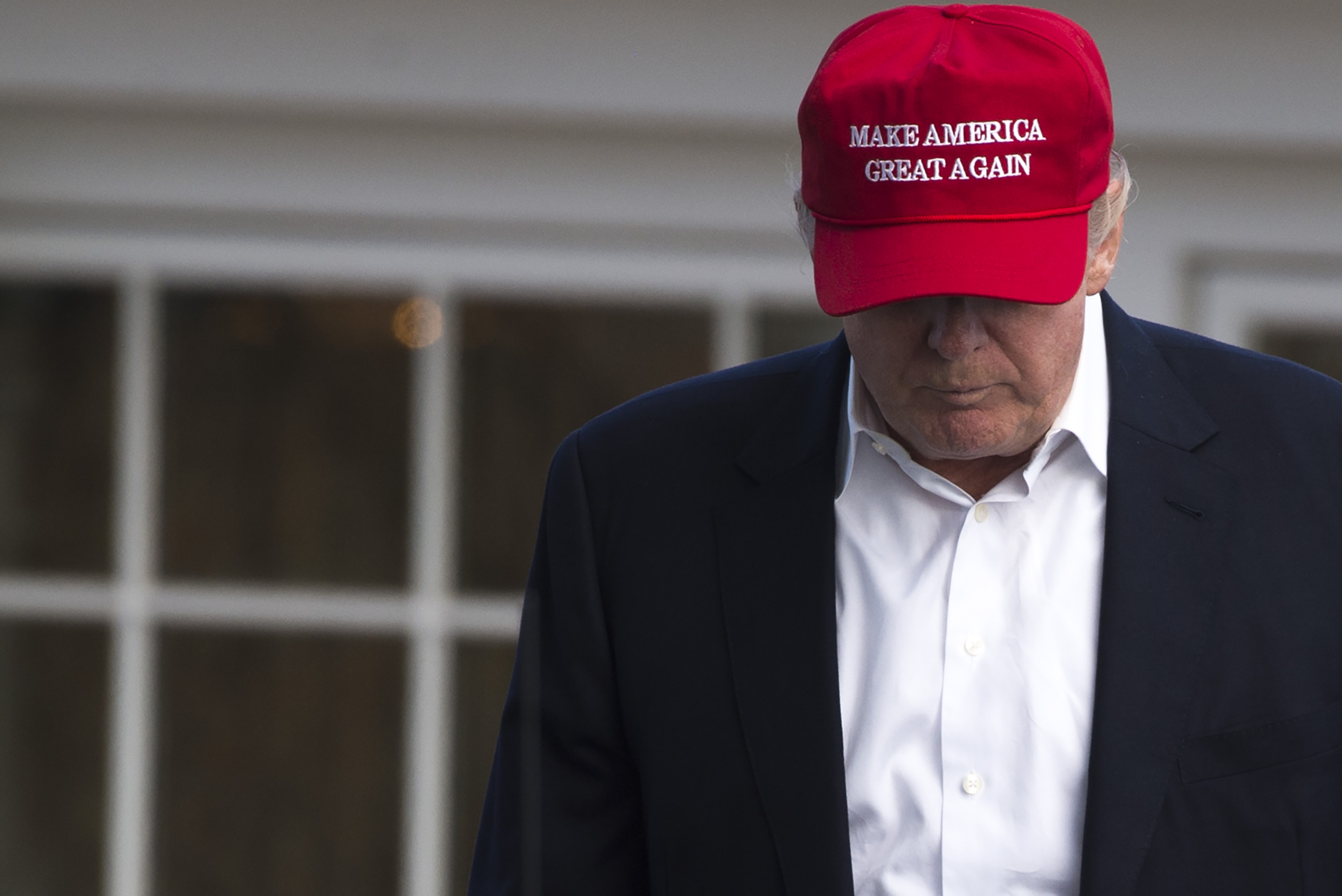 President Donald Trump, by way of his attorneys, just settled a lawsuit for nearly $5.5 million.
Trump has made numerous, high-profile declarations that he doesn't settle lawsuits. This is at least the second lawsuit Trump has settled since taking office.
The multimillion dollar settlement brings an end to a long-running legal drama initiated by former members of the Trump National Golf Club in Jupiter, Florida—the northernmost town in Palm Beach County.
65 former members of the club—previously entitled to the lush surroundings of a course designed by golf celebrity Jack Nicklaus—filed suit against Trump after he allegedly blocked their entry to the 7,242-yards of green and then refused to refund their deposits.
Those 65 former members were apparently upset when Trump purchased the down-on-its-luck club from the Ritz-Carlton in 2012 for $5 million.
Their names were then placed on a resignation list. After buying the club, Trump himself noted, "If you choose to remain on the resignation list, you're out."
Under the Ritz-Carlton's old rules, members on the resignation list could still use the club's facilities.
The would-be resigners then tried to access the links and drinks but were summarily denied. Next they requested their deposits be refunded but this was also denied. So, they sued.
U.S. District Judge Kenneth Marra agreed with the former member-plaintiffs. He said the club, currently operated by President Trump's adult son, Eric Trump, breached its contract with club members.
During a trial in August 2016, Eric Trump said:
You're either a member of the club or not a member of the club. That's just how the golf industry works. You have to choose your poison. You can't stay on the resignation list and get all the benefits of a full member. It's just not fair.
Fair or not, Judge Marra took the opposite position. He wrote:
With access removed from this equation, a person would have no Club membership. In other words, without a right to Club access, no membership would exist and this essential purpose of the membership contract would be nullified.
Such a state of affairs, according to Marra, meant Trump and his company "committed a material breach of the Membership Agreement."
Plaintiffs' attorney Seth Lehrman said, of a previous $5.77 million judgment against Trump regarding the lawsuit, "That is exactly to the penny of what we asked for." The settlement agreed to by Trump's attorneys is just a few hundred thousand dollars shy of that previous judgment.
Trump spokesperson Amanda Miller previously said, in an email to the Palm Beach Post, "We respectfully disagree with the Court's decision," and pledged Trump would appeal.
That's clearly no longer the case.
[image via  SAUL LOEB/AFP/Getty Images]
Follow Colin Kalmbacher on Twitter: @colinkalmbacher
Have a tip we should know? [email protected]