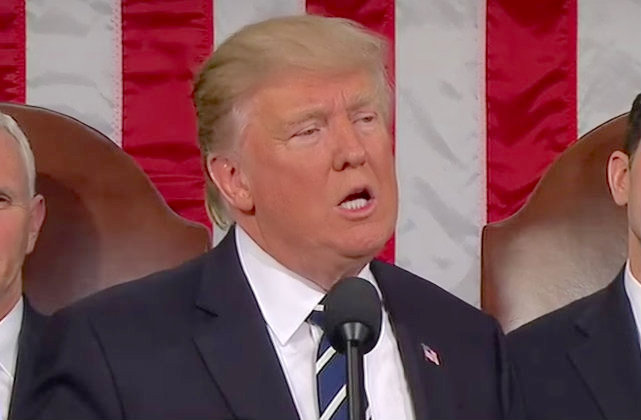 The Trump University class action case remains alive and kicking, despite the fact that President Donald Trump agreed to a $25 million settlement to avoid going to trial over allegations that he defrauded people who signed up for his real estate courses. This is because one of the plaintiffs, Sherri Simpson, objected to the settlement because after the agreement was reached she wasn't given the chance to opt out and file an individual claim, even though members of the class were told that they would be able to do so.
Deepak Gupta, who recently joined Simpson's legal team for the appeal of the settlement, which is currently before the Ninth Circuit, spoke out about the issue in a recent Vox interview. "The Ninth Circuit will have to decide if it's okay, under the due process clause of the US Constitution and the federal class-action rules, to do what the settlement did here: promise people you're going to let them opt out of any settlement and then later renege on that promise," he said.
Gupta is confident that the Court of Appeals will side with Simpson on this. "Trump really could end up going to trial," he said, explaining that should the Ninth Circuit rule in her favor, the President would have to either scrap the entire settlement agreement, opening himself up to a high-profile trial that could end in a $170 million verdict against him, or he could just let Simpson and other individuals opt out and file their own cases. "Either way," Gupta said, "a trial is a real possibility."
The downside of an individual case for Simpson is that it could take years and incredible resources to get to an outcome. The Supreme Court ruled in Clinton v. Jones that a sitting President can be sued while in office, but they also said that courts have the discretion to delay proceedings until after POTUS is out of office. So it could be years before any case against Trump reaches a courtroom.
Not only that, Trump's legal team could file motion after motion that would drag the case on, requiring Simpson to have tremendous legal resources.
LawNewz.com reached out to Gupta regarding these issues, and while he has yet to respond, he did outline for Vox the reasons why Simpson should move forward with her case. "Sherri Simpson and others like her who were defrauded by Trump could only get about one-seventh the value of their claims under this settlement," he said.
Not only that, forcing everyone to settle now would mean Trump would not have to face a trial, would never have to admit that he did anything wrong, and the court wouldn't be able to order him to cease conducting similar business in the future. On top of that, as George Washington University Law Professor and LawNewz contributor John Banzhaf wrote, if the case moves forward, Trump could end up testifying.
"Ultimately," Gupta said, "this case will test our legal system's commitment to a basic principle — that you have a right to a day in court and that right can't be taken away without your consent."
Have a tip we should know? [email protected]