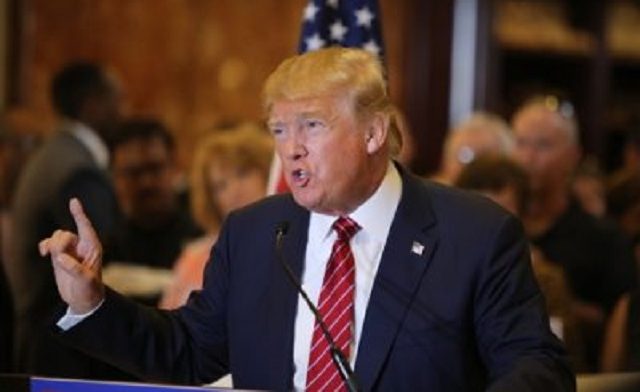 Sherri Simpson, who had unsuccessfully objected to the settlement agreement that was to resolve the class action claims against Trump University, is now appealing a District Court ruling to the Ninth Circuit Court of Appeals.
Back in March, Simpson, one of the alleged victims of fraud,  claimed that the settlement didn't give her an opportunity to opt out and file her own individual lawsuit against Trump University. At the time, this caused concern because if the objection was granted, it could have unraveled the entire deal. One of the reasons why President Donald Trump agreed to settle the case was to avoid further litigation, so if new cases were permitted, Trump theoretically could have pulled out of the agreement.
As it turns out, Judge Gonzalo Curiel ruled against Simpson, and issued a final approval of the settlement agreement. Now, however, Simpson is challenging Judge Curiel's ruling. Her attorneys filed a notice of appeal on Monday.
"The Trump University case is not over," Simpson's attorney, Gary Friedman, told LawNewz.com. He said Sherri "feels terribly" about delaying the process whereby people would be collecting money from the settlement, however, he said that Judge Curiel's order "doesn't withstand any scrutiny, it falls apart."
Friedman explained that there was "an unequivocal promise that was made to the class members that they could opt out of any settlement," yet Simpson and other class members were never afforded that opportunity, after the settlement agreement was reached and terms were made known. "It's hard for me to see how we can lose this appeal," Friedman said. He claims that Judge Curiel's decision to uphold the agreement without allowing his client's objection was based on an "absolutely incoherent reason."
Simpson Appeal by LawNewz on Scribd
Note: This article has been updated with statements from Simpson's attorney, Gary Friedman.
[Image via a katz/Shutterstock]
Have a tip we should know? [email protected]