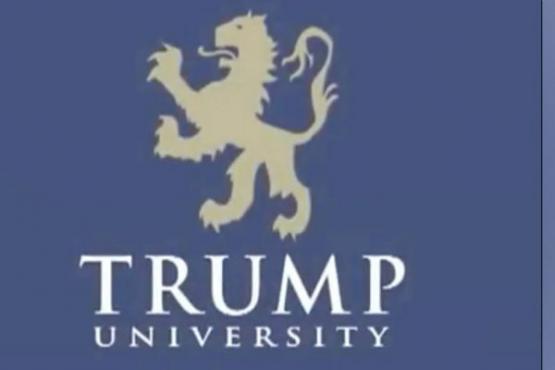 President Donald Trump probably thought he had dodged a major threat – being forced to testify under oath and to produce confidential documents in pre-trial discovery in a civil law suit – when a trial judge approved a $25 million settlement of fraud claims against his Trump University.
But that settlement could shortly be overturned by the 9th Circuit U.S. Court of Appeals – the same court which ruled against Trump's travel bans – by a challenger who has already won a preliminary scrimmage, and now has the backing of about a dozen law professors who agree with her legal arguments.
Plaintiff Sheri Simpson claimed that she was unlawfully prevented from opposing the proposed settlement when it was before the trial judge for his approval.
Such settlement objections are routinely considered by trial judges, and a denial of the objector's claim can often provide the basis for an appeal.
Here U.S. District Court Judge Gonzalo Curiel refused to consider Simpson's objections that the settlement was unfair to the members of the class being represented, and who would then be bound by the agreement if it was eventually upheld through appeal.
Simpson said she does want to be bound by the settlement so she can take Trump to court over the alleged fraud.
This would ordinarily permit her to force Trump to testify under oath as part of her pre-trial discovery, and also demand that he produce relevant but still secret documents. It was widely believed that Trump – who is known for generally refusing to ever settle – agreed to pay some $25 million to avoid just such an embarrassment.
Simpson has already won a preliminary victory when the trial judge held that she would not have to post the $146,888 requested by Trump's attorneys to permit her appeal to go forward.
Instead, she will be required to post only $500.
Perhaps more importantly, about a dozen law professors have filed supportive amicus briefs saying she does have a legal right to opt out of the settlement.
If she wins, Trump may be forced to face her attorneys in pre-trial discovery, because the U.S. Supreme Court has held that even sitting presidents are not immune from civil law suits.
JOHN F. BANZHAF III is a Professor of Public Interest Law at George Washington University Law School.
[Image via screengrab]
Have a tip we should know? [email protected]