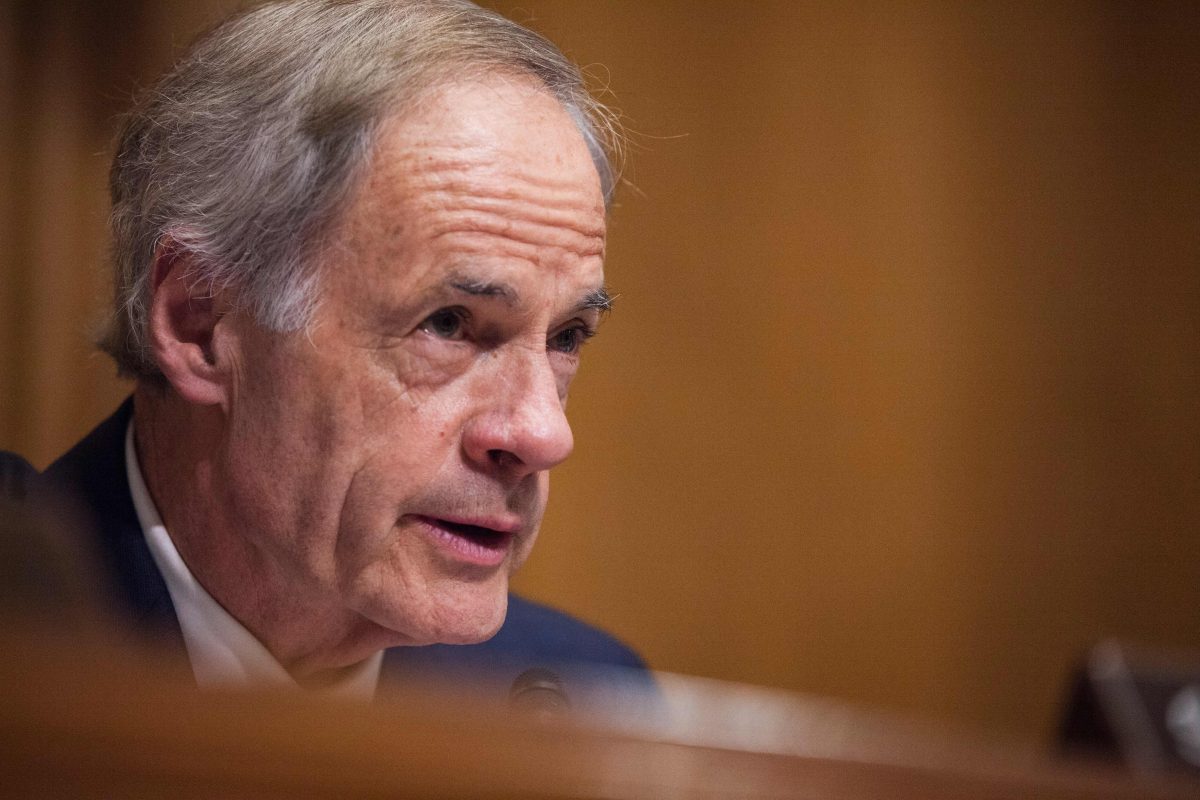 Over the past year and a half, several powerful men have been held to account for harassment and assault against women; some incidents alleged, some admitted, others to be tried in courts of law. Much of this scrutiny has occurred under the banners of the empowering #TimesUp and #MeToo movements–both of which signal decisive cultural shifts.
Politics has not been immune. At least 25 candidates from both major parties have had their careers ended early due to various charges of impropriety, assault, abuse and harassment directed against women. Many more, however, are clinging on to power.
The national Democratic Party, self-professedly operating on the forefront of this national reckoning and house-cleaning, recently revoked their support for South Carolina congressional candidate Archie Parnell over his admitted history of spousal abuse. The Democratic National Committee is currently investigating Representative Keith Ellison over allegations that he abused his then-girlfriend; Hillary Clinton's former campaign manager Robby Mook is urging other Democrats to avoid him.
But there is at least one high-profile and extremely powerful Democratic legislator who has not received the national party's ire or suspicion. That would be Senator Tom Carper (D-DE), who, in 1998–and after nearly decades worth of denials–admitted that he struck his then-wife so hard it left her with a black eye:
Did I slap my wife 20 years ago? Yes. Do I regret it? Yes. Would I do it again? No. I slapped Diane one time. It was a stupid thing to do and I…regret it now. It caused some discoloration of her left eye and some puffiness.
Law&Crime reported on this story in the context of the general trend toward holding powerful men accountable as the Trump White House was rocked by two domestic abuse scandals of their own in late February of this year.
In a statement to The Hill he said:
"In 1982, during my first campaign for Congress, I was falsely accused of beating my wife and physically abusing my stepchildren. I defended myself with the truth. That said, I have made many mistakes in my life and have always been willing to admit them. One of those mistakes took place 37 years ago when I slapped my then-wife, Diane, during a heated argument.It was wrong. I regretted it then, and I still do today."
For this story, the senator's Communications Director Christine Brennan, when told that a series of questions regarding the incident was posed to her boss's colleagues, said, "That doesn't sound like serious journalism to me."
As the basis of the piece was further explained–revisiting the issue for Delaware voters in the aftermath of the #TimesUp and #MeToo movements–Brennan said, "That presumes that voters in the state are not aware of an issue that's come up every election."
Over the past several weeks, I called, emailed, tweeted at and repeatedly followed up with each Senate Democrat as well as each member of the Senate Democratic Caucus–which includes independent senators Bernie Sanders (I-VT) and Angus King (I-ME). Here's what they had to say. (Interns names have been withheld.)
Sherrod Brown, Ohio
"I'll let her know to flag your email," an intern said of Communications Director Jennifer Donohue. Multiple voicemails and emails were summarily ignored.
Maria Cantwell, Washington
"Bryan's going to be out of the office until next week. I'll flag an email for him." This intern was referencing Press Secretary Bryan Watt, who never responded.
Ben Cardin, Maryland
Communications Director Sue Walitsky said, "I'm running to a meeting. Could you shoot me an email?" After that email was received, however, Walitsky declined to take another phone call or answer any questions.
Chris Coons, Delaware
An intern asked me to email Communications Director Sean Coit, who never responded to repeat requests.
Catherine Cortez-Masto, Nevada
Press Secretary Bianca Recto promised a response from another member of the Senator's office. That response never came. She said, "I will flag it for our communications director and he will get back to you."
Joe Donnelly, Indiana
An intern asked me to email the general press inbox. No response was ever received.
Dick Durbin, Illinois
An intern inquired, "Can I ask what you'd like to speak with the press team about?" The message was then relayed to Press Secretary Emily Hampsten, who declined to respond.
Dianne Feinstein, California
An intern asked me to contact Communications Director Tom Mentzer, who never responded.
Kirsten Gillibrand, New York
An intern asked, "Can I ask who you emailed those questions to?" When told those questions were sent to Communications Director Whitney Brennan, I was told she was the appropriate contact and sent to Brennan's voicemail. The questions were never answered.
Heidi Heitkamp, North Dakota
I spoke with an intern in the office who claimed, "We don't give out emails." Senate staff emails are public record and public property. After following up with Communications Director Abigail McDonough via email and voicemail, no response was received.
Mazie Hirono, Hawaii
Repeat attempts to contact Communications Director Will Dempster went nowhere. After being told Dempster was indeed at his desk, and then being presented with the general contours of the questions, the story changed moments later. "It doesn't seem like Will is available at his desk to take the call," an intern claimed.
Tim Kaine, Virginia
Original email inquiries were sent over three weeks ago. I spoke with Kaine's Communications Director Sarah Peck over the phone. She appeared interested and asked, "Do you mind just bumping your email for me? I'm late for a 2:30 meeting right now." The email was immediately resent. Peck never replied after that.
Angus King, Maine
"Sure let me take down your information and get it to the press team."
Amy Klobuchar, Minnesota
"Email Kirsten Hartman again. She can't take your call as she's currently in a meeting. I'll flag your email," an intern said. The email was sent again. Hartman never replied to the multiple emails and voicemails left with Senator Klobuchar's office.
Patrick Leahy, Vermont
I spoke with Communications Director David Carle on the phone twice. The first time, he hung up after saying, "I think I've still got your email, so thanks a lot." The intern working the phones seemed to be concerned about this story and immediately patched me back through to Carle. He said, "I thought we were done." Carle then explained that "I haven't had time to ask him about that. Maybe you don't understand that there's a lot going on," before inquiring about the outlets I worked for. "I'll look for your email and see if I can find it." Carle did not respond after that.
Claire McCaskill, Missouri
An intern said, "I'll be sure to loop back with our folks and we'll be sure to get back to you." They didn't.
Joe Manchin, West Virginia
I spoke with Communications Director Jonathan Kott, who said, "If I have a response, we'll get back to you. Thanks." He then promptly hung up.
Robert Menendez, New Jersey
I spoke with Communications Director Patricia Enright on the phone. She appeared concerned by the story and said, "I honestly don't remember [the original email] could you resend that to me? Thanks, Hon'." After that, however, Enright did not reply.
Jeff Merkley, Oregon
After explaining the basic theme of the questions, an intern said, "Let me put you on hold." I was then transferred to Deputy Communications Director Martina McLennan's voicemail–no response. Additional inquiries yielded similar results.
Patti Murray, Washington
When asked if Communications Director Eli Zupnick was available, an intern said, "I'll see if he's at his desk and if not, I will transfer you to his voicemail." Zupnick never once responded.
Bill Nelson, Florida
I spoke with Press Assistant Valeria Rivadeneira, who said,"I'll take a look at your questions and get back to you as soon as I get a response." No response was forthcoming at the time of publication.
Gary Peters, Michigan
After explaining the purpose of the call and requesting to speak with either Communications Director Amber Moon or Press Secretary Allison Green, an intern said, "Let me see if one of them are in." Apparently neither were.
Bernie Sanders, Vermont
"Please send Josh a follow-up email," an intern said. This was a reference to Communications Director Josh Miller-Lewis, who then received such an email. No response was ever received.
Brian Schatz, Hawaii
After I explained the reason for the call and asked to speak with Communications Director Michael Inacay, interns on two sepearate occasions said, "Michael's not at his desk."
Chuck Schumer, New York
An intern said, "I will send out an email to the entire press team as a press message and someone should get back with you shortly." This didn't happen.
Jeanne Shaheen, New Hampshire
"We're out of session so the press office isn't picking up right now," an intern said. The second time I spoke with Sen. Shaheen's office, a different intern seemed confused but eventually put me through to Press Secretary Sarah Weinstein's voicemail. This voicemail was ignored.
Debbie Stabenow, Michigan
"I will send an email to them," an intern said–in reference to Miranda Margowsky and Matt Williams, Sen. Stabenow's press secretary and communications director, respectively. Both Margowssky and Williams had already received the emailed questions. Neither ever responded to the emails or voicemails left.
Jon Tester, Montana
After being apprised of the questions and after requesting to speak with Press Secretary Marneé Banks, an intern said, "Alright, I'll see if she's available for you." She was not and never got back after that.
Tom Udall, New Mexico
An intern answered the phone and asked what my question was in regards to. After being told, they said, "Our press director isn't at his desk."
Mark Warner, Virginia
After the initial email was sent and a phone follow-up was attempted, I was told, by an intern that,"Rachel is the one for this and they asked that you follow up on email. They prefer you send the questions via email." A request to leave a voicemail with Press Secretary Rachel Cohen's office phone was denied, but a voicemail was left on Sen. Warner's general voicemail. No response was ever received.
Elizabeth Warren, Massachusetts
After going through the subject matter, an interested intern asked, "Have you tried Saloni?" This was a reference to Sen. Warren's Deputy Press Secretary Saloni Sharma. I had, in fact, already reached out to Sharma directly. No response there either.
Sheldon Whitehouse, Rhode Island
I spoke with Communications Director Caleb Gibson over the phone. After posing the questions, he said, "It's nothing I've spoken about with him, but I could ask and try to get a response."
The following Senators offered no response whatsoever:
Ron Wyden (D-OR), Chris Van Hollen (D-MD), Tina Smith (DFL-MN), Jack Reed (D-RI), Chris Murphy (D-CT), Ed Markey (D-MA), Doug Jones (D-AL), Martin Heinrich (D-NM), Maggie Hassan (D-NH), Kamala Harris (D-CA), Dianne Feinstein (D-CA), Tammy Duckworth (D-IL), Joe Donnelly (D-IN), Bob Casey (D-PA), Cory Booker (D-NJ), Richard Blumenthal (D-CT), Michael Bennett (D-CO) and Tammy Baldwin (D-WI).
Additionally, I reached out to Meredith Kelly, communications director for the Democratic Congressional Campaign Committee. Kelly led the charge to force Parnell out of his South Carolina race. In response to Law&Crime's repeat inquiries regarding Senator Carper's own admitted spousal abuse, however, Kelly did not respond.
This story will be updated if and when a response is issued by any member of the Democratic Senate Caucus.
[image via ZACH GIBSON/AFP/Getty Images]
Have a tip we should know? [email protected]