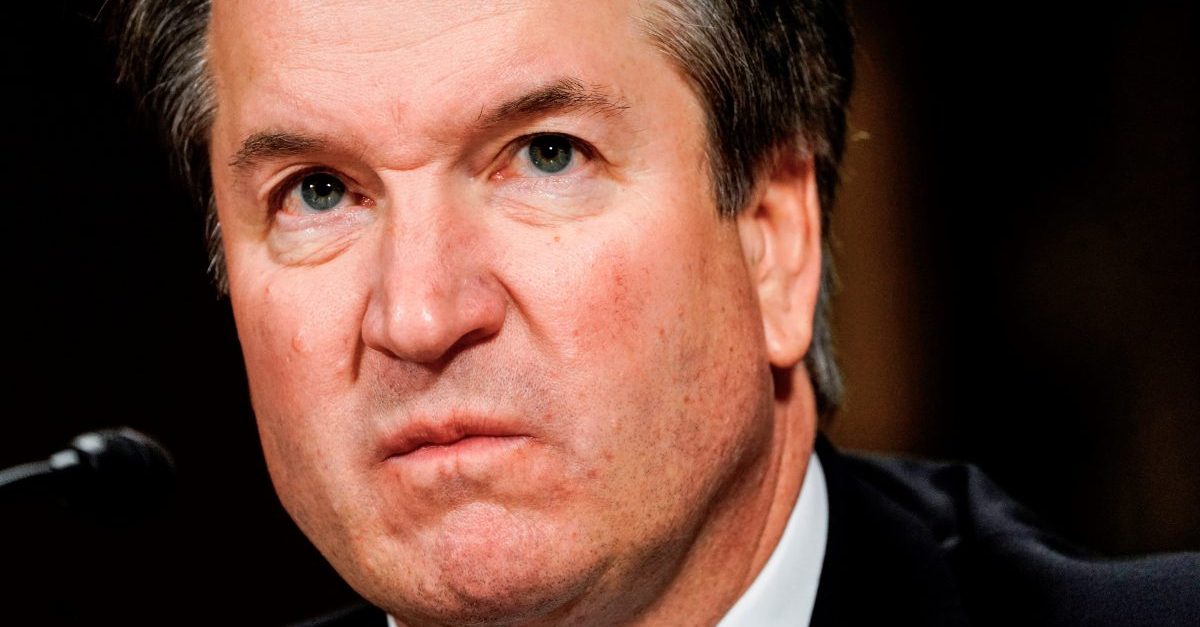 Rep. Jerry Nadler (D-New York), who is expected to become the chairman of the House Judiciary Committee in January, says that he will investigate whether the White House interfered in the FBI's background investigation into new Supreme Court Justice Brett Kavanaugh.
Nadler says he has no plans to investigate Kavanaugh. But will look into whether White House interfered with the FBI investigation.

— Sheryl Gay Stolberg (@SherylNYT) November 11, 2018
The White House didn't immediately respond to a Law&Crime request for comment.
Democrats are expected to command a House majority of at least 227 seats when the 116th Congress starts in January.  This threatens to be a pretty big problem for President Donald Trump when it comes to his tax records, the ongoing special counsel's Russia investigation, and the possibility of impeachment. Just add the Kavanaugh matter to that list.
Several women, most notably psychology professor Dr. Christine Blasey Ford, accused the justice of sexual assault. Kavanaugh, recalled to testify before the Senate Judiciary Committee, famously butted heads with Democrats, called it a political hit job, and downplayed his high school drinking.
The Senate's GOP majority supported him in his confirmation nonetheless. The FBI ran a background investigation before the vote, on the behest of politicians like Arizona Republican Jeff Flake. Sources in an NBC report said the White House counsel's office placed limits on why they could interview, but Trump pushed back, said the article was incorrect, and insisted that the FBI could talk to whoever they wanted.
Critics, however, suggested this week-long probe simply provided cover for Kavanaugh's supporters, and that the White House severely limited the probe. For example, one of Kavanaugh's old Yale classmates reportedly said that investigators ignored his attempts to corroborate allegations by Deborah Ramirez that Kavanaugh exposed himself to her during a college party.
[Image by Melina Mara/AFP/Getty Images.]
Have a tip we should know? [email protected]