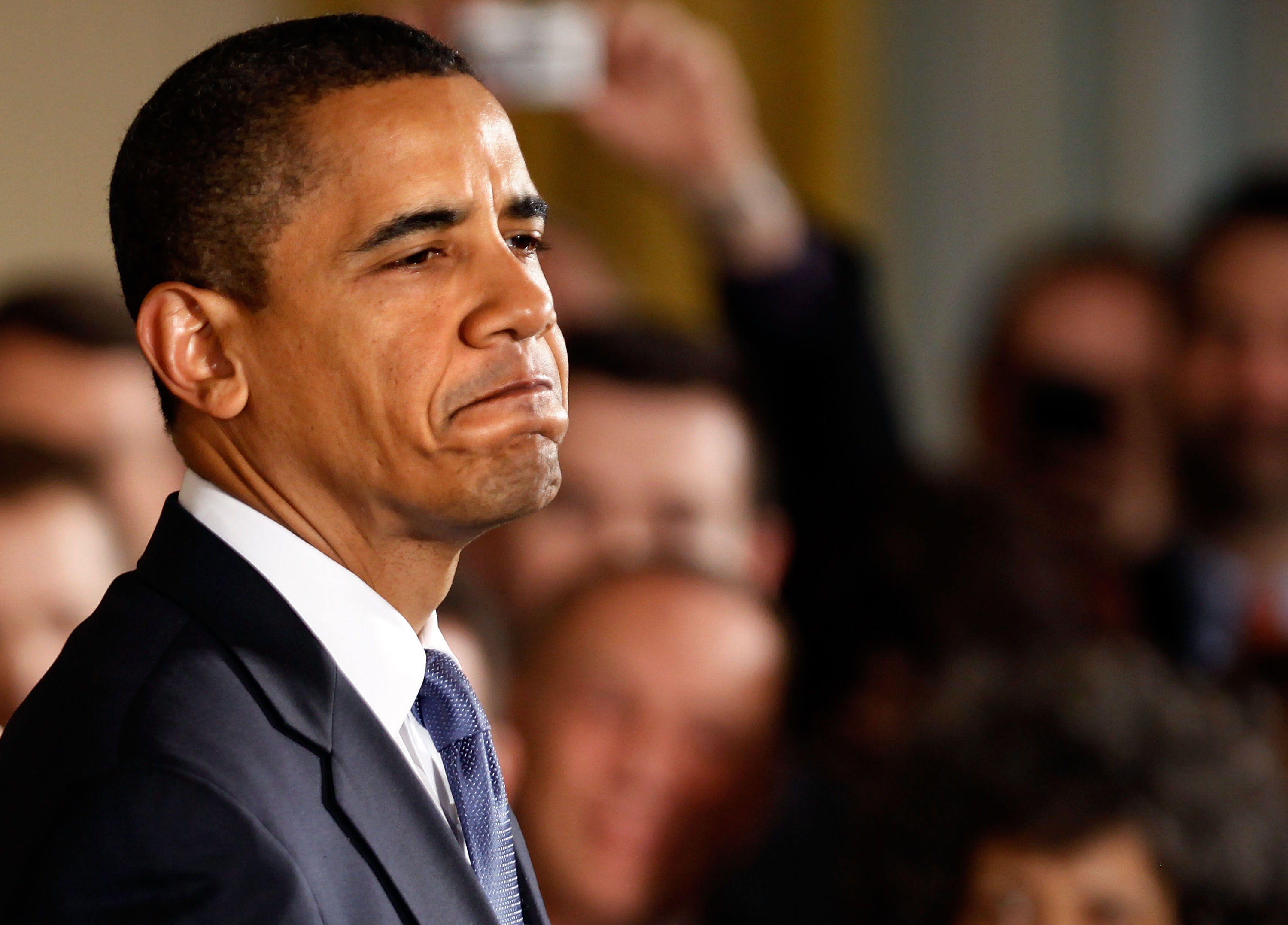 Attendees at a speech given by former President Barack Obama on Friday were forbidden from sharing information about the speech on social media.
Hosted by the Massachusetts Institute of Technology ("MIT"), the university sent out an email to those attending a "conversation with Obama" at the 12th annual MIT Sloan Sports Analytics Conference. That email warned all participants against sharing any details about the talk given by the former president.
That email noted that during Obama's speech, photography; video recording, steaming; and every form of social media posting was prohibited—"without exception."
According to the Boston Globe, those regulations forbid participants from sharing the speech's contents both during and after the speech had concluded—and spelled out a harsh warning for those attempting to violate the policy. The email outlining those prohibitions reads, in part:
Following the panel, the sharing or reporting of its contents on public platforms, including social media, will not be permitted. Those who fail to adhere to this policy will be subject to removal from the conference and denied tickets to future SSAC conferences.
In a later email obtained by the Globe, MIT confirmed the secretive policy surrounding Obama's speech there. That email said, "sharing or reporting of its contents" is strictly not allowed and clarified that their policy made no distinction between attendees, noting, "This policy applies to all attendees, credentialed media included."
According to an announcement last month, Obama's speech concerned "his time in office and the next chapter of his life."
[image via Chip Somodevilla/Getty Images]
Follow Colin Kalmbacher on Twitter: @colinkalmbacher
Have a tip we should know? [email protected]