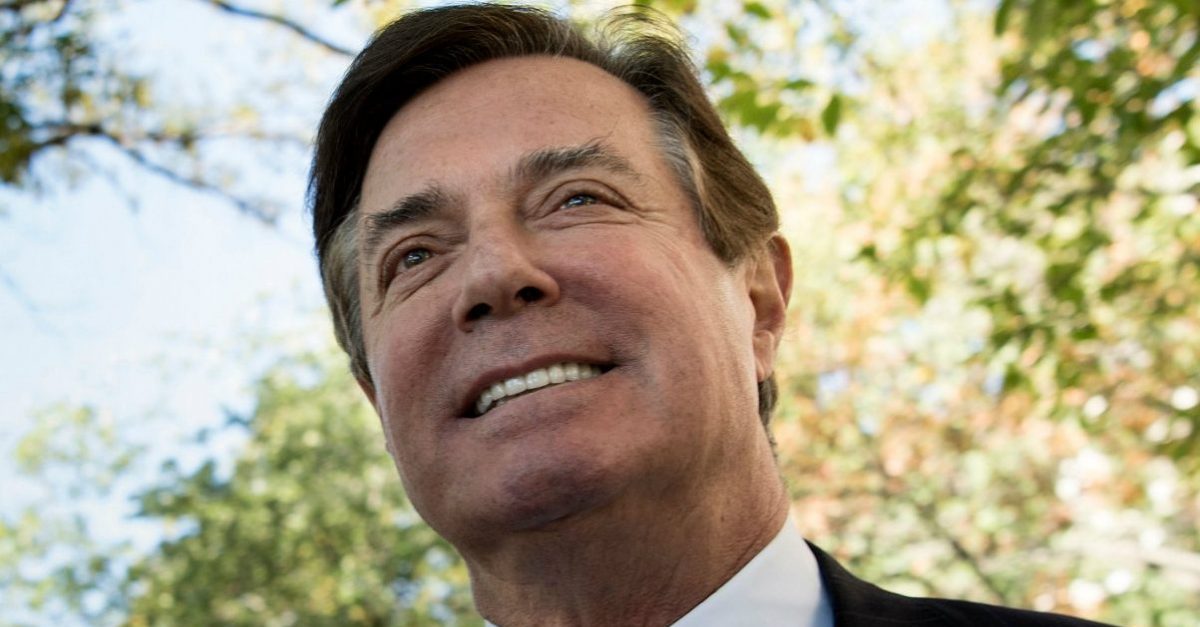 The office of Special Counsel Robert Mueller released on Friday his list of 35 potential witnesses in the upcoming trial of former Trump campaign manager Paul Manafort in a Virginia federal court.
You can read it here. Former co-defendant Richard Gates is on the list. He's entry number nine.
Another familiar name is Alex Trusko, number 32. FBI agent Jeff Pfeiffer testified last month that an Alexander Trusko worked as Manafort's personal assistant, and gave investigators permission to survey Manafort's storage locker in Virginia.
The five witnesses recently granted immunity are also on the list: James Brennan, Donna Duggan, Cindy Laporta, Conor O'Brien, and Dennis Raico. You can learn more about them here. Laporta, for example, appears to be a Certified Public Accountant for an accounting firm that once did business with Manafort.
Manafort is facing multiple charges in connection to his work with the Ukrainian government, including bank fraud, and conspiracy to commit bank fraud. Long story short, he allegedly attempted to hide his money from the U.S. government,and screw over banks. That's a no-no.
Manafort denies wrongdoing, and pleaded not guilty. Mueller started the probe as part of the ongoing investigation into Russian interference in the 2016 presidential election. That includes alleged collusion with the Trump campaign, but charges against Manafort have nothing to do with those alleged ties. He is also being charged in a D.C. federal court, and faces trial there as well.
Co-defendant Gates pleaded guilty to lying to investigators, and agreed to cooperate.
Aaron Keller contributed to this report.
[Image via BRENDAN SMIALOWSKI and AFP and Getty Images]
Have a tip we should know? [email protected]