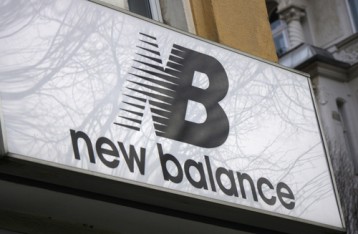 The New England based athletic shoe company New Balance is once again taking a public stance against the Trans-Pacific Partnership (TTP), a trade agreement between the Unites States and 11 other Pacific Rim countries that the Obama administration is hoping to get through Congress this year. New Balance is also now accusing the Obama administration of reneging on a promise to help procure a lucrative contract with the Pentagon to supply new military recruits with athletic shoes in exchange for New Balance dropping its original opposition to the deal.
Pursuant to a law passed in the 1940s known as the Berry Amendment, U.S. military recruits are required to wear gear that is made in the United States, but there was an exemption for athletic shoes because so few brands are made in the U.S.A.  In 2014, however, the military agreed to consider purchasing domestic made athletic shoes, in large part because of the efforts of New Balance to start making an athletic shoe entirely in its U.S. based factories.
Matt LeBretton, New Balance's vice president of public affairs, told the Boston Globe that a representative from the Obama administration approached the company about a year ago to say the administration would offer to help with a deal to get the Pentagon to purchase shoes made in the U.S.A. if the company they would accept a compromise version of TTP.
"We swallowed the poison pill that is TPP so we could have a chance to bid on these contracts," LeBretton told the newspaper. "We were assured this would be a top-down approach at the Department of Defense if we agreed to either support or remain neutral on TPP. [But] the chances of the Department of Defense buying shoes that are made in the USA are slim to none while Obama is president."
According to the newspaper, the Pentagon said the reason they have not placed orders is because of cost and quality issues with the New Balance product.  New Balance rejects those assertions, saying it offered to price the shoes with no retail markup to help keep costs down.  The company also accused the Pentagon of intentionally delaying the process to protect the profits of other companies with whom they do more business.
Matt McAvlvanah, a spokesman for the Office of the US Trade Representative, issued a statement to the Globe saying, "It is unfortunate that, despite a strong outcome in TPP that advances the interest of US footwear workers, New Balance now appears to be changing its position on TPP in response to the Pentagon's separate procurement process."
LeBretton told the Globe that he recognizes the risks in alienating a huge potential client, much less the U.S. government, but he said it is worth it given what is at stake.
"We make a lot fewer shoes in the US than we do overseas, but the point is we're trying to make more here, not less," LeBretton said. "When agreements like this go into place, what that says to us is that our president and our trade negotiators, they don't want us to make more products here."
[h/t Boston Globe; image via shutterstock]
Have a tip we should know? [email protected]