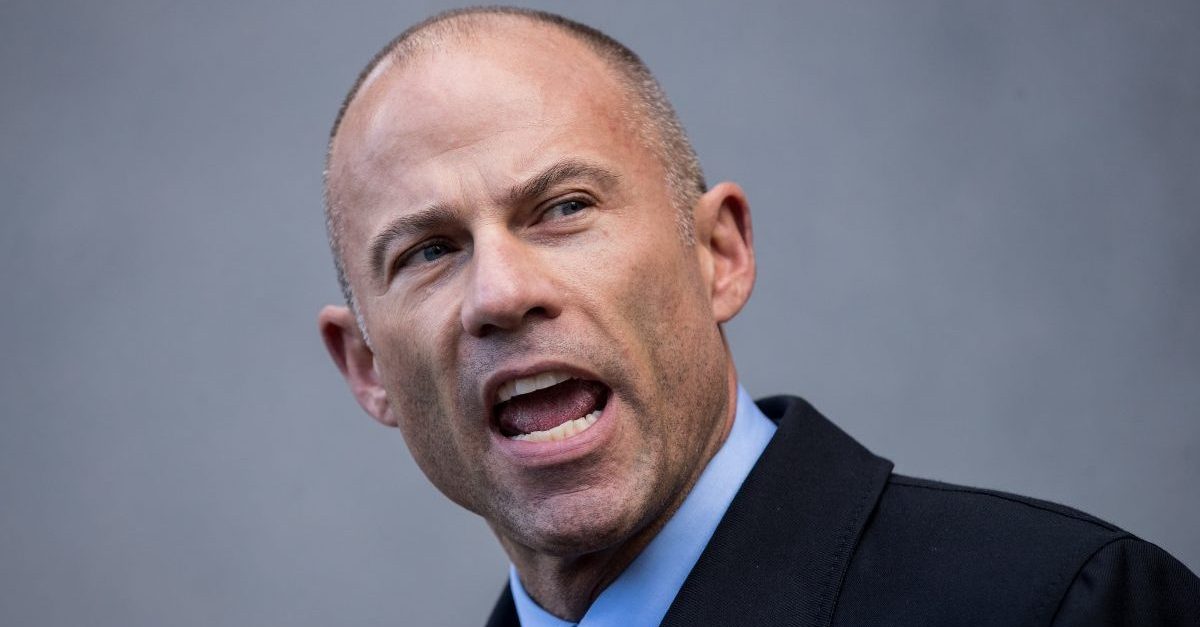 Michael Avenatti, the California attorney who became a household name due to his representation of Stormy Daniels and ubiquitous media and social media presence, was arrested on Wednesday on suspicion of domestic violence, the Los Angeles Police Department confirmed.
Avenatti, constant thorn in President Donald Trump's side, is, of course innocent until proven guilty.  However, the details of what allegedly happened, as reported by TMZ, paint a very ghastly picture.
Anonymous law enforcement sources told TMZ the woman's face was "swollen and bruised." Then came the alleged quotes:
"She hit me first," Stormy Daniels' attorney allegedly screamed. "This is bullshit. This is fucking bullshit."
She. Hit. Me. First.
The past few weeks in the life of Michael Avenatti have indeed been … something. Yes, he was hit with a $4.85 million verdict after being sued by former law partner Jason Frank, Yes, his client Julie Swetnick's sexual misconduct claims against Supreme Court Justice Brett Kavanaugh have been referred to the DOJ for a criminal probe. Yes, a federal judge dismissed Stormy Daniels' lawsuit against President Trump and allowed Trump to seek legal fees. The Michael Cohen defamation suit isn't going well either. And, yes, now he's facing FELONY CHARGES for allegedly battering a woman.
So anyway, if all of this is true and happened as reported … it's not like this video of him calling Trump "bottom of the barrel" and a "disgrace" wasn't memed or mocked before, but… let's just say it hasn't aged well.
"No man should call a woman a horseface," he said. "I have two daughters, I think it's a disgrace. I don't care what you're political persuasion is. You should condemn it as well. It's wrong."
Domestic violence is wrong, no man should commit it. I don't care what you're political persuasion is. You should condemn it. It's wrong.
Avenatti, for his part, has denied that he has ever struck a woman and said he expected to "fully exonerated." He made these remarks after he was released from LAPD custody on Wednesday. Bail was set at $50,000.
[Image via Drew Angerer/Getty Images]
This is an opinion piece. The views expressed in this article are those of just the author.