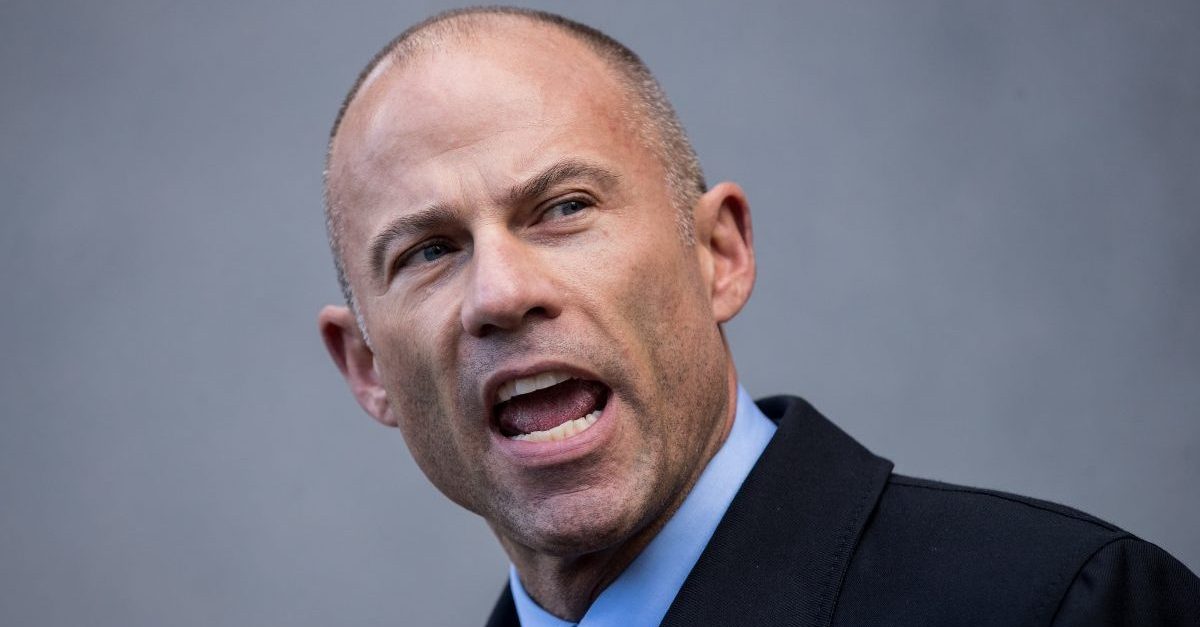 Senate Judiciary chairman Chuck Grassley announced Thursday that he was sending a criminal referral the way of the Department of Justice, alleging that attorney Michael Avenatti and his client Julie Swetnick made "materially false claims" when they came forward with allegations of sexual misconduct against then-Supreme Court nominee Brett Kavanaugh.
Grassley doubled-down on Friday with another criminal referral, citing an NBC News story that undermined prior claims that Kavanaugh was witnessed engaging in "inappropriate conduct," like spiking punch at parties where alleged gang rapes occurred and being "overly aggressive with girls."
"Yesterday, I wrote to you referring Mr. Michael Avenatti and Ms. Julie Swetnick for investigation of potential violations of 18 U.S.C. §§ 371, 1001, and 1505, for materially false statements they made to the Senate Judiciary Committee during the course of the Committee's investigation into allegations against Judge Brett M. Kavanaugh," Grassley said. "I write today because of important additional information regarding Mr. Avenatti that has since come to the Committee's attention. In light of this new information, I am now referring Mr. Avenatti for investigation of additional potential violations of those same laws, stemming from a second declaration he submitted to the Committee that also appears to contain materially false statements."
"As explained below, according to NBC News, the purported declarant of that sworn statement has disavowed its key allegations and claimed that Mr. Avenatti 'twisted [her] words,'" Grassley continued.
You can read the rest of that letter here.
Law&Crime asked Avenatti about this second criminal referral, and he said it was "complete garbage."
"We want the investigation started this weekend so we can show how full of crap Grassley is ASAP. He knows nothing about the law, which is not surprising seeing as he never attended law school," Avenatti said.
Avenatti responded to Thursday's news this way:
It is ironic that Senator Grassley now is interested in investigations. He didn't care when it came to putting a man on the SCOTUS for life. We welcome the investigation as now we can finally get to the bottom of Judge Kavanaugh's lies and conduct. Let the truth be known.

— Michael Avenatti (@MichaelAvenatti) October 25, 2018
Maybe if Grassley was actually a lawyer that knew something about the law, he would realize what he has done. He just opened up Pandora's box as it relates to Justice Kavanaugh's conduct. It is Christmas in October!

— Michael Avenatti (@MichaelAvenatti) October 25, 2018
As Law&Crime's Ronn Blitzer noted in a separate story on Friday, an unidentified woman who had purportedly witnessed Kavanaugh spiking punch at parties where alleged gang rapes occurred has claimed she never said such a thing and didn't witness inappropriate conduct.
From the NBC article:
Referring to Kavanaugh spiking the punch, "I didn't ever think it was Brett," the woman said to reporters in a phone interview arranged by Avenatti on Sept. 30.
More:
When asked in the phone interview if she ever witnessed Kavanaugh act inappropriately towards girls, the woman replied, "no."
In a phone conversation with NBC News on October 3, she said she only "skimmed" it. In a text on October 4, she said, "It is incorrect that I saw Brett spike the punch. I didn't see anyone spike the punch…I was very clear with Michael Avenatti from day one."
Ronn Blitzer contributed to this report. 
[Image via Drew Angerer/Getty Images]
Have a tip we should know? [email protected]