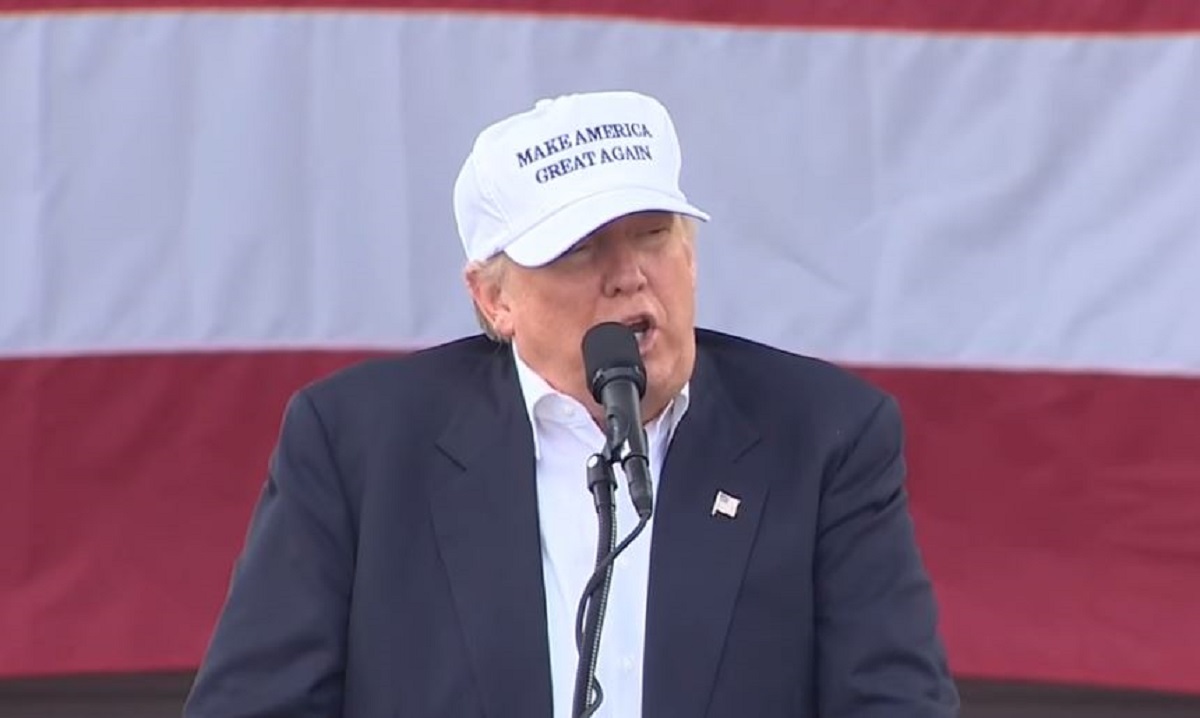 We know that lawyers sometimes get a bad rap, especially when they make arguments on behalf of seemingly indefensible clients. But the truth is that in normal circumstances, the behavior of the client is not an accurate reflection on the integrity of the lawyer. Sometimes, though, lawyers get themselves into trouble all on their own. Team Trump seems to be packed with lawyers who are, at best, skirting ethical lines in the course of representing their difficult client.
Sympathetic as we are at Law & Crime are for those attorneys who have unmanageable clients, we thought we'd recap how the players on Trump's All-Star Team are doing so far.
John Dowd
Scouted for the Position: Face of the Franchise
Background: This guy was supposed to be the MVP. He is an experienced Washington attorney who has represented Senator John McCain on congressional ethics charges, and investigated Pete Rose on behalf of Major League Baseball. Dowd's role was to be Team Trump's spokesman.
Performance So Far:
Dowd proved an immediate disaster when, just days after the incident in Charlottesville, he forwarded around an email saying, that there was "literally no difference" between General Lee and General Washington; he then tried to play it off by telling The Washington Post that he "shares a lot of things with people" and doesn't actually mean what's in his forwarded emails. Not the smartest thing for a spokesperson to say.
Last year, Dowd also advanced some serious Nixon nonsense, and went on record saying that it is impossible for a president to obstruct justice, because he is the chief law enforcement officer of the United States. We're expecting big things to come from Dowd as the Mueller investigation inches closer to President Trump.
Marc Kasowitz
Scouted As: Utility Player
Background: Kasowitz is Trump's longtime go-to lawyer for everything from divorce to bankruptcy.
Conspiculously absent: any experience handling government matters at all
Performance So Far:
Scattered, erratic, and dangerous. Kasowitz, the self-described "uberlitigator" and "toughest lawyer on Wall Street" started by taking aim against James Comey in a super weird way. Last June, he formally urged the Inspector General of the Department of Justice to pursue an investigation against Comey – an action that fell far outside Kasowitz's authority as Trump's lawyer, and was made worse by the fact that Kasowitz isn't even admitted to practice law in D.C.
Then Kasowitz did something even weirder. According to The New York Times, Kasowitz advised White House aides to discuss the Russian investigation as little as possible. When aides asked him whether it was time for them to hire their own private lawyers, he told them it "wasn't necessary" – a communication that was problematic both in content and in procedure, since White House aides are already represented by the Office of White House Counsel. So that amounted to Kasowitz's being in the wrong jurisdiction and giving bad advice to people he shouldn't be talking to the first place.
Jay Sekulow
Scouted As: Righty Specialist and Press-Friendly Heartthrob
Background: Sekulow is a right-wing media darling who speaks out regularly against LGBT rights and reproductive freedom, and leads the fight for "traditional values." In the past, he's teamed up with televangelist Pat Robertson, also been a major opponent of the proposal to build a "Ground Zero Mosque" on the World Trade Center site. Oh, and he's got a band named after himself. Not kidding.
Performance So Far:
Not good. Shortly after Trump added Sekulow to the roster, Sekulow went on Fox News to discuss this Tweet of Trump's:
I am being investigated for firing the FBI Director by the man who told me to fire the FBI Director! Witch Hunt

— Donald J. Trump (@realDonaldTrump) June 16, 2017
The interview, in which Sekulow double-talked his way through both admitting and denying that Trump was being investigated, was a disaster, and was called "bizarre" by analysts. Since then, he's been benched.
Michael Cohen
Scouted to be: Closer
Background: Cohen has been deeply involved in the Trump world for some time now. He was Executive Vice-President of the Trump Organization special counsel to Donald Trump co-president of Trump Entertainment, and a member of the board of the Eric Trump Foundation. This guy knows where the [metaphorical] bodies are buried, and when Trump has needed someone to handle a situation and lock things down, Cohen has been his go-to guy.
Peformance So far:
Cohen had been doing well. He filed defamation lawsuits on his own behalf against BuzzFeed and Fusion GPS over the Steele dossier, which actually looked like they had some potential. Shortly thereafter, though, Cohen admitted to  paying $130,000 in hush money to porn star Stormy Daniels—a payment that may violated federal elections laws in addition to lots of legal ethical rules. Since then, experts have opined that Cohen's payment, communication about that payment to Trump (or the lack of such communication) may also constitute ethical violations. At this point, it's safe to say Cohen's behavior is extra shady. If he can't bounce back from this, Trump may need to find someone else to be his main reliever.
Team Projection: Right now, they're slumping, but you can never count out Team Trump for good. Each setback has led analysts to write them off for good, but they always find a way to rally and come back.
This is an opinion piece. The views expressed in this article are those of just the author.
Elura Nanos - Columnist & Trial Analyst, Law & Crime; CEO Lawyer Up