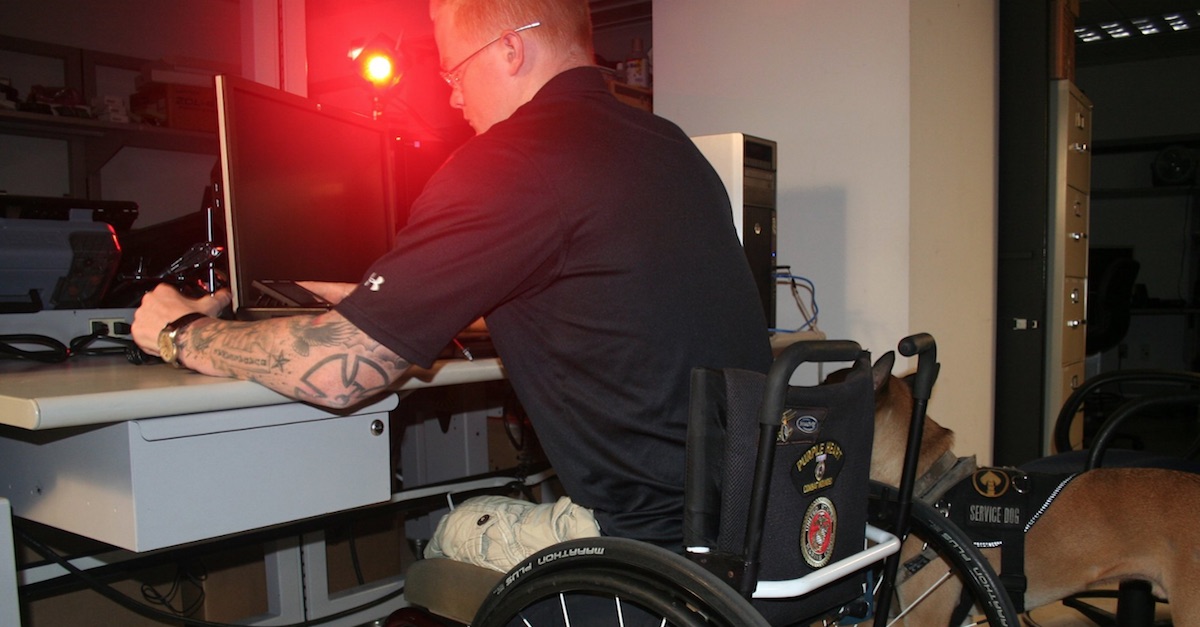 In yet another example of why it is best to think twice before labeling someone as an extremist, a fact-checker with the New Yorker has come under fire for falsely identifying an Immigration and Customs Enforcement (ICE) employee as having a Nazi tattoo.
It may have made news either way that Talia Lavin went out there and told her 140,000 Twitter following (her account is now set to private) that wounded veteran and ICE computer forensics analyst Justin Gaertner was sporting an Iron Cross. But this happening at a time when the Department of Homeland Security (DHS) and President Donald Trump are under intense scrutiny for allowing children to be separated from their parents at the U.S.-Mexico border has only amplified the story.
Lavin's tweet, which has been deleted, reportedly implied Gaertner's tattoo was a Nazi symbol.
Lavin explained that she deleted her tweet after veterans said the symbol looked more like a Maltese Cross than an Iron Cross.
"[I was told the] tattoo looked more like a Maltese cross than an Iron Cross (common among white supremacists), so I deleted my tweet so as not to spread misinformation," she said. "I usually try to be more careful with what I share."
ICE took to Twitter to defend Gaertner. He can be seen pictured in a wheelchair working at a desk. Gaertner lost his legs to an IED in Afghanistan.
"Justin Gaertner is a combat wounded U.S. Marine who continues to serve his country as an ICE computer forensics analyst, helping solve criminal cases & rescue abused children," ICE tweeted. "The tattoo shown here is the symbol for his platoon while he fought in Afghanistan."
He said he got the tattoo when he was in the military and it is a "Titan 2" platoon tattoo.
In a statement, ICE called for apologies to Gaertner from anyone "baselessly slandering an American hero."
The New Yorker told National Review in a statement that fact-checker Lavin made an assumption.
"The New Yorker has just learned that a staff member erroneously made a derogatory assumption about ICE agent Justin Gaertner's tattoo. The personal social-media accounts of staff members do not represent the magazine, and we in no way share the viewpoint expressed in this tweet," the New Yorker said. "The tweet has been deleted, and we deeply regret any harm that this may have caused Mr. Gaertner."
It's certainly worth an apology because the falsehood spread. As Fox News noted, for example, actor Ron Perlman shared the same idea to his 695,000 followers.
He later apologized for doing so.
"My apologies! I mistook the symbol on this man's arm before I actually knew the facts. So again, I apologize to the man in this picture for my mistake," he said. "Maybe it was the gusto, the relish this agency seems to project in their obsession to racially profile decent people."
[Image via Immigration and Customs Enforcement]
Have a tip we should know? [email protected]