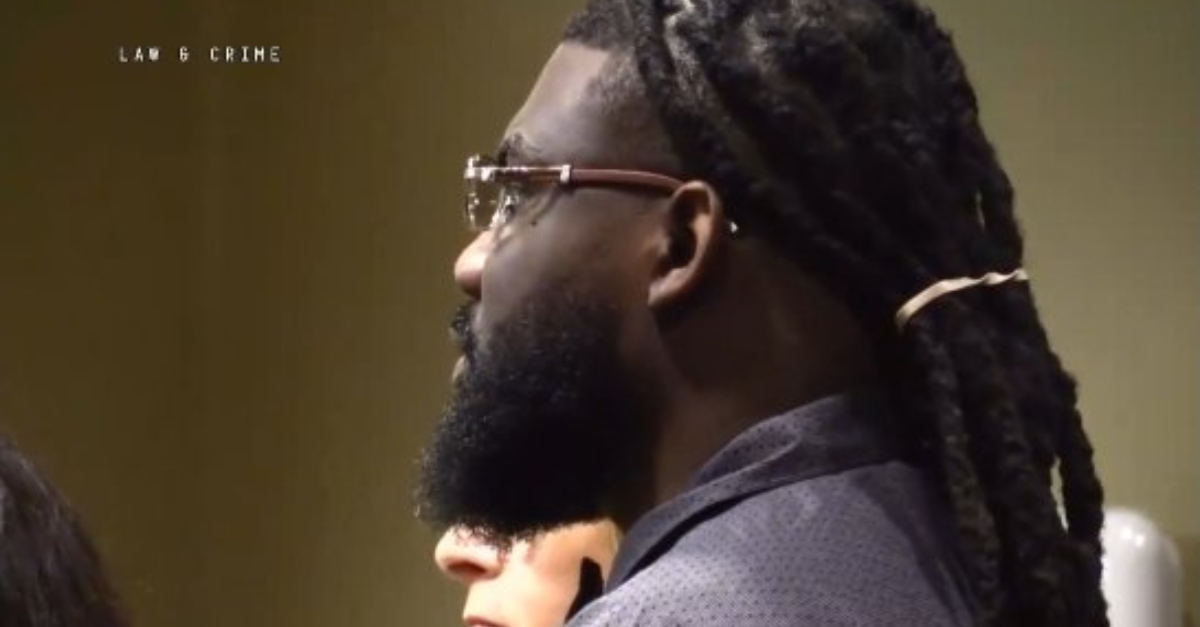 After a very brief deliberation Tuesday afternoon, a Tennessee jury reached a decision in the penalty phase of the trial of Tremaine Wilbourn. Wilbourn had previously been found guilty of murdering Police Officer Sean Bolton, and after about two hours of discussing the sentence, the jury recommended a sentence of life in prison without parole.
Wilbourn repeatedly shot Bolton, killing him in August 2015 during a traffic stop. He then fled the scene by carjacking someone and making off in their car.
Tuesday also saw some fireworks that led to the defense asking for a mistrial. Prosecutor Alanda Dwyer walked right up to Wilbourn during her rebuttal argument, pointed at him, and yelled to the jury, ""Look at him, ladies and gentlemen. Look at the face of somebody that is filled with hatred! This is the face of a coward." The judge ruled that this language did not cross the lines of what is permissible under Tennessee law, and said he would not declare a mistrial. Wilbourn called Dwyer a racist and left the courtroom after Dwyer's remarks, and the judge barred him from returning. The judge noted that Wilbourn had acted out previously in the trial, so he would not say that Dwyer's statements incited Wilbourn's behavior.
Earlier in the trial, Wilbourn had offered to plead guilty to murder and waive his right to appeal if he could get a sentence of life in prison. After Bolton's family was not satisfied with this, the prosecution turned down the offer and moved forward with the penalty phase of the trial, pushing for a death sentence.
[Image via Law&Crime Network screengrab]
Have a tip we should know? [email protected]