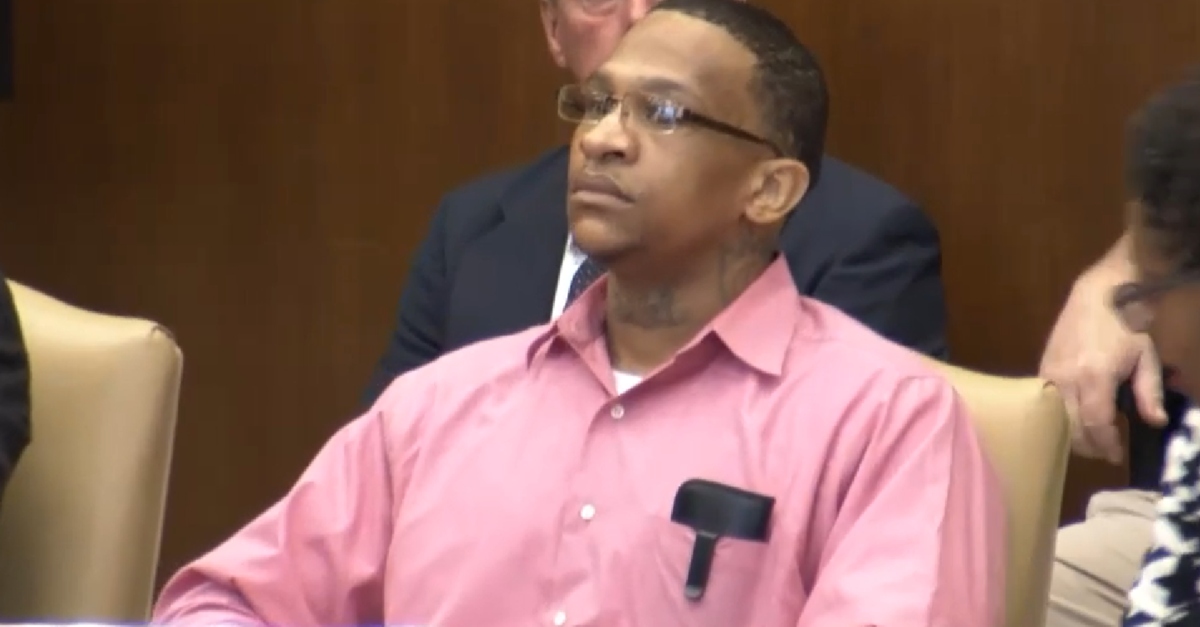 Quinton Tellis, the man on trial for fatally setting 19-year-old Jessica Chambers on fire, told investigators in a 2015 interview that he got burns on his arm and butt while playing a fire-related game with his friends.
We're back to watching the interview video from 2015. Investigators are asking #QuintonTellis about burn marks on his arm. Tellis says he was playing a game with his friends where you jump over a fire. He says he fell and got burned on his arm and his butt.

— Bridget Chapman (@bchapman_WREG3) September 28, 2018
In a new docuseries, Unspeakable Crime: The Killing of Jessica Chambers, 17th Circuit Court District Attorney John Champion said that they didn't initially see Tellis as a suspect. He seemed believable in their early interviews. Other leads dried up, however. Investigators started looking at Tellis as the possible killer months after Chambers' death.
Footage played for jurors Friday showed authorities pressing Tellis on alleged inconsistencies in his account of his whereabouts during Chambers' murder.
He previously told them that he last saw Chambers that morning. Then, when confronted with evidence that a cell phone tower put them in the same area that evening, he claimed to have seen her at a Taco Bell.
Prosecutors are trying to show that Tellis is the killer. He had no alibi and investigators were thorough about looking at alternative leads. The defense is trying to show that, no, authorities weren't thorough enough and that first responder reports indicate that Chambers claimed a person named "Eric" did this to her.
[Screengrab via Law&Crime Network]
Have a tip we should know? [email protected]