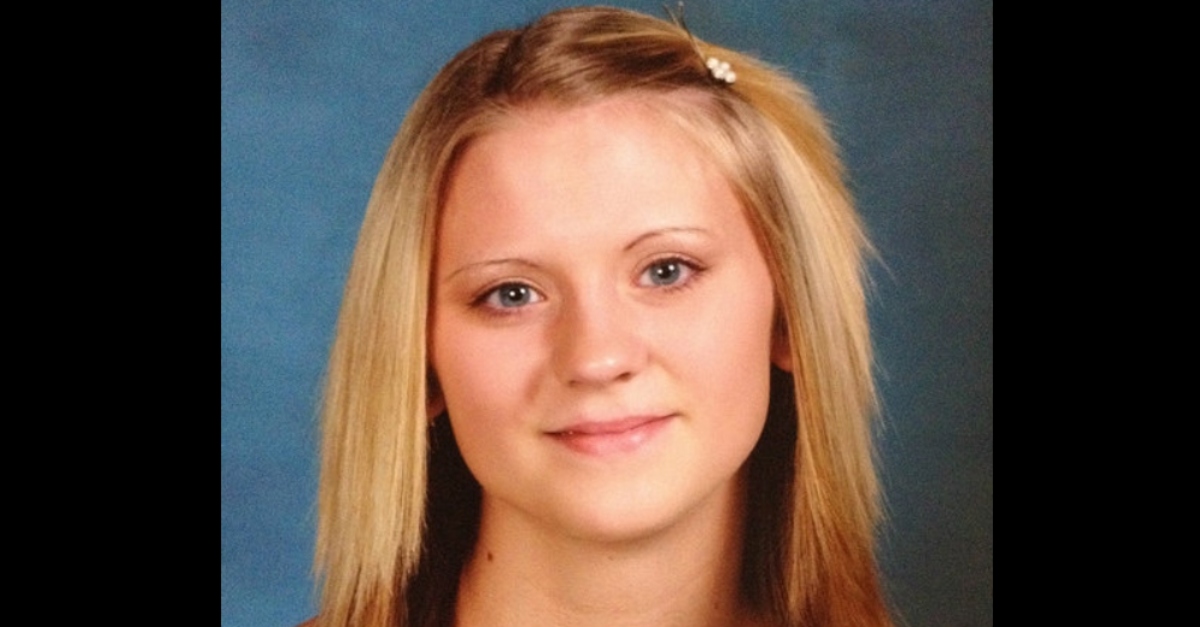 Pro-tip if you're ever in a courtroom: Don't take pictures of the jury. Just don't.
Gerald Chatham, the judge in the Jessica Chambers murder trial, says that a someone took a picture of the jurors and posted it on Facebook.
#JessicaChambers – It happened again. Last year a photog was held in contempt of court for filming jurors, however it was completely accidental. This year someone in the gallery took a pic of jury and posted on their FB. Judge is going to hold them in contempt and max sentence

— Cathy Russon (@cathyrusson) October 1, 2018
The Panola County sheriff said this person is a woman and that she snuck the camera into the courtroom.
Just spoke with the sheriff. He said a woman snuck a phone into the courtroom and took the photo. He said they know who she is & will pick her up. He doesn't believe this will cause a mistrial. #JessicaChambers

— Bridget Chapman (@bchapman_WREG3) October 1, 2018
Nothing currently indicates that this would result in a mistrial. This is the second time Quinton Verdell Tellis is standing trial for the 2014 murder of Chambers. Jurors were deadlocked last year.
The same judge Chatham held a journalist in contempt last year after the man took pictures of those jurors.
"In my presence today at the jail, those rules were immediately violated by a member of the press," he said. "I took immediate action. I confiscated the camera. It appeared to me that the camera was taking a picture of the jury, which is absolutely and strictly forbidden."
He said he review the camera, and found pictures of the jurors. This man was fined, and given a 30-day suspended jail sentence.
[Image via Facebook support group]
Have a tip we should know? [email protected]