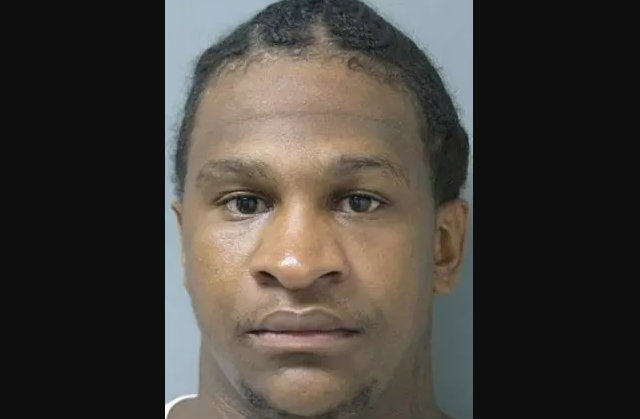 Today, Quinton Verdell Tellis, 29, will face trial on murder charges in Panola County, Mississippi. Prosecutors there allege he killed Jessica Chambers, 19, by setting her on fire. Chambers was set fire December 6, 2014. The LawNewz Network is providing gavel-to-gavel coverage of the case along with expert legal analysis.
Tellis also faces separate murder charges in Louisiana related to a death which occurred nearly eight months after Chambers died. Prosecutors in Louisiana say he killed Meing-Chen "Mandy" Hsiao, 34, by stabbing her more than thirty times. Hsiao is believed to have died July 29, 2015, though authorities did not discover her body until ten days later. Authorities initially arrested Tellis on August 19, 2015, on charges he used her debit card without authorization, a felony. Tellis pleaded guilty to that charge on May 12, 2016.
An arrest warrant related to Hsiao's death was not sworn out until July 2016. Tellis has yet to face trial in the Louisiana murder case.
The Mississippi Charges
Tellis is accused of violating Mississippi Code § 97-3-19(2)(e), capital murder, as a habitual offender. The murder of Jessica Chambers qualifies as capital murder in Mississippi because Chambers died during the commission of a third-degree arson. (Her vehicle was also burned.) The habitual offender enhancer involves three prior convictions. Tellis previously committed felony fleeing (in 2010), burglary of a dwelling (also in 2010), and burglary of a dwelling (in 2012).
Capital murder carries one of three punishments in Mississippi: (1) the death penalty, (2) life in prison without parole, or (3) life in prison with the chance at parole after a minimum sentence. In the Chambers case, prosecutors refused to seek the death penalty. Additionally, because Tellis is charged as a habitual offender, he is ineligible for the chance at parole. Effectively, if convicted, Tellis will be sentenced to life without parole in Mississippi.
The Louisiana Charges
Tellis is accused of violating Louisiana Revised Statute 14:30, first-degree felony murder. Under Louisiana law, first-degree murder requires an aggravating factor beyond the mere killing of an individual. Included in the aggravating factors is the killing or inflicting great bodily harm and subsequently receiving anything of value for the killing. Under the law in effect at the time of the crime, the debit card itself was a "thing of value," and Tellis previously pleaded guilty for taking it. (The law under which he entered his plea was repealed this year [2017] and apparently replaced with a different law.)
According to an arrest warrant, Tellis faces this top charge for murder in Louisiana because he bragged to an acquaintance that he stabbed Hsiao more than thirty times in an attempt to learn her debit card PIN. The document states prosecutors have evidence Tellis used Hsiao's card to withdraw approximately $2,000 across various transactions.
The penalty for first-degree felony murder in Louisiana is either the death penalty or life in prison "at hard labor" without parole, probation, or a suspended sentence. It is unclear which penalty Louisiana prosecutors will seek.
Aaron Keller is an attorney and live streaming trial host on the LawNewz Network. Follow him on Twitter:  @AKellerLawNewz.
Have a tip we should know? [email protected]
Aaron Keller - Deputy Editor-in-Chief