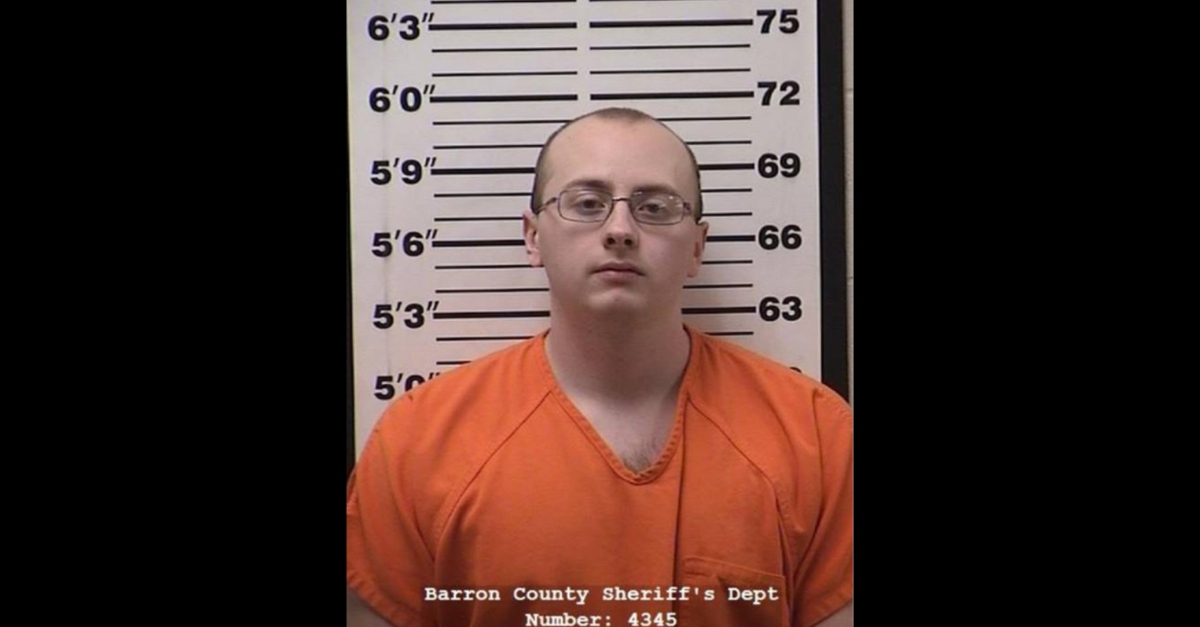 Jake Thomas Patterson, 21, pleaded guilty on Wednesday in Barron County, Wisconsin to kidnapping 13-year-old Jayme Closs and murdering her parents Denise and James. The defendant admits to two counts of first-degree intentional homicide, and one count of kidnapping. In return, prosecutors dropped a burglary charge, and agreed not to go after him for crimes allegedly committed in Douglas County. The judge made clear, however, that there was no sentencing agreement. The maximum penalty–life in prison–remains possible. Sentencing is scheduled for Friday, May 24 at 1:30 p.m. CT.
Patterson's defense told the court that he made clear from their first meeting that he wanted to plead guilty.
He executed an attack on the Closs home in Barron County on Oct. 15, 2018, according to the criminal complaint obtained by Law&Crime. The defendant shot Jayme's parents in the head and took off with her. He held her captive for months at his cabin up north in Douglas County.
Jump to January 10. Closs escaped from the residence while he was out, and she found help. Law enforcement apprehended the defendant. Closs and Patterson both gave detailed statements about what happened, authorities said.
Authorities said the defendant admitted to 1) making two prior attempts to attack the Closs residence, but backed out because of vehicles in the driveway, or the lights being on in the house; 2) shaving his face and head, and showering before the crime so he wouldn't leave DNA evidence; 3) changing the license plate on his vehicle; 4) hiding Jayme under his bed for hours at a time; 5) playing music at his residence when he had visitors over so as to drown out any sounds she made; 6) threatening her in a bid to discourage her from escaping; and 7) sometimes keeping his shotgun available in case law enforcement ever confronted him.
Patterson had signaled that he would plead guilty, according to a letter he apparently sent to a KARE 11 reporter weeks ago.
[Mugshot via Barron County Sheriff's Office]
Have a tip we should know? [email protected]