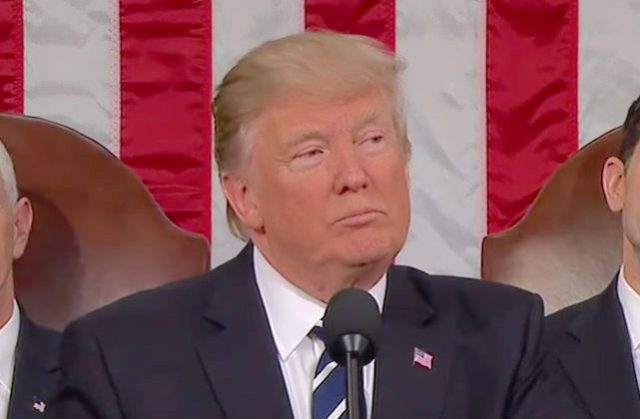 Former White House Counsel Bob Bauer, who served under President Barack Obama, made an excellent observation in a piece for LawFare Blog on Monday: if the president is willing to initiate lawsuits against others while he's in office, he should be able to defend them as well. Sure, the Supreme Court already ruled in Clinton v. Jones that sitting presidents can indeed face litigation while in office, but that same decision noted that courts should exercise discretion in such cases, being sensitive to the demands of the presidency. The idea is that a lawsuit that can wait a few years until a president's term is over might not be worth disrupting the president's schedule.
Keep this in mind, as President Donald Trump is currently defending a defamation case from former "Apprentice" contestant Summer Zervos. Zervos is suing for defamation after Trump called her sexual assault allegation against him a politically-motivated fabrication. During oral arguments in the Zervos case last month, attorneys discussed the implications of the Clinton v. Jones decision. Trump's attorney Marc Kasowitz argued that the case doesn't apply to Trump's situation, because the current case is in state court, not federal, and that state court's shouldn't be able to control a sitting president. Judge Jennifer Schechter has yet to rule on the case, but if she believes that a state court has authority to preside over cases involving the president, Trump's latest actions might lead her towards pushing the Zervos case forward.
If any court, federal or state, has discretion to determine whether a case against a sitting president should be postponed or heard immediately, the president's own threats of lawsuits against others could certainly influence the court's decision. With Trump's lawyers making threats against Steve Bannon and Michael Wolff over statements in Wolff's new book, Fire and Fury, they're indicating that the President's schedule does not prevent him from getting involved in lawsuits. It would stand to reason that this would apply to ones where he is the defendant as well as the plaintiff. As Bauer wrote:
The president who is starting a fight cannot then complain that he should be protected from the consequences. In effect, he is saying that he has plenty of time to spare for personal quarrels with former allies and staff. The courts would be inclined to take him at his word.
Trump's threats against Bannon and Wolff could very well be empty ones, but the fact that he's making them in the first place could leave him vulnerable to lawsuits in the present and the future.
[Image via ABC News]
Have a tip we should know? [email protected]