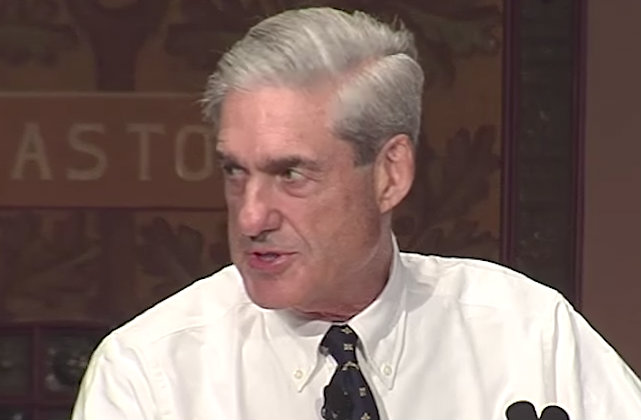 As Special Counsel Robert Mueller's probe heats up after Michael Flynn's guilty plea, we are getting new details about another Trump aide who agreed to cooperate with the feds. Trump campaign adviser George Papadopoulos pleaded guilty on Oct. 5 to lying to the FBI in January about his meeting with a Russian professor. According to an unsealed court filing, the professor claimed links to the Russian government, and Papadopoulos talked with him to learn about "thousands of emails" as well as "dirt" on then-candidate Hillary Clinton. Here's what we didn't know: before the plea agreement, Papadopoulus was originally arrested as he got off a flight at Dulles airport in July. He was charged with lying to the feds and obstruction of justice. 
According to Politico's Josh Gerstein's report:
In those conversations, the self-described oil, gas and policy consultant with a slot on candidate Donald Trump's foreign policy team learned that he was being charged with lying to the FBI in a January 2017 interview about his contacts with pro-Russia advocates and with obstruction of justice for shutting down his Facebook account one day after a follow-up interview with the FBI in February.
Shortly after his arrest, Mueller's team told a federal judge that he was willing to cooperate with their investigation, and they eventually dropped the obstruction charge. An attorney for Papadopoulos told Politico he was perplexed that the feds acted with "such haste" to arrest their client — before even going to court to seek formal charges.
Can deleting a Facebook account count as obstruction?
While on its face it seems harmless to shut down your Facebook account, if Papadopoulos did this with the purpose of concealing some kind of evidence, the feds may contend he was trying to interfere with their investigation. 18 U.S. Code § 1519 says that anyone who "knowingly alters, destroys, mutilates, conceals, covers up, falsifies, or makes a false entry" in a document, record, or object, "with the intent to impede, obstruct, or influence the investigation or proper administration" conducted by the federal government, is guilty of a crime with a penalty of up to 20 years in prison.
The key part here, as in many obstruction cases, is "with the intent to impede, obstruct, or influence." People delete their Facebook profiles all the time. In order for Papadopoulos to have been found guilty of breaking the law when he did this, federal authorities would have to be able to prove beyond a reasonable doubt that he did this in order to cover something up or otherwise get in the way of government action.
Of course, that charge went away when Papadopoulos entered his guilty plea for making a false statement, but the obstruction charge was likely used as leverage to pressure him into taking the plea agreement.
The obstruction of justice charge is especially interesting for anyone following the Mueller probe closely as there is increased speculation that Mueller's team may level a similar charge against President Donald Trump.
"The [Senate] Judiciary Committee has an investigation going as well and it involves obstruction of justice and I think what we're beginning to see is the putting together of a case of obstruction of justice," Sen. Dian Feinstein said on a NBC panel.
The possibility of such a charge became a popular talking point after Trump fired FBI Director James Comey after Trump asked him to stop investigating Flynn. At the time, there was little evidence of the required intent necessary for an obstruction charge, but after Flynn's guilty plea and Trump's subsequent tweet that he knew Flynn had lied to the FBI, the case suddenly became stronger.
Alberto Luperon contributed to this report. 
Have a tip we should know? [email protected]