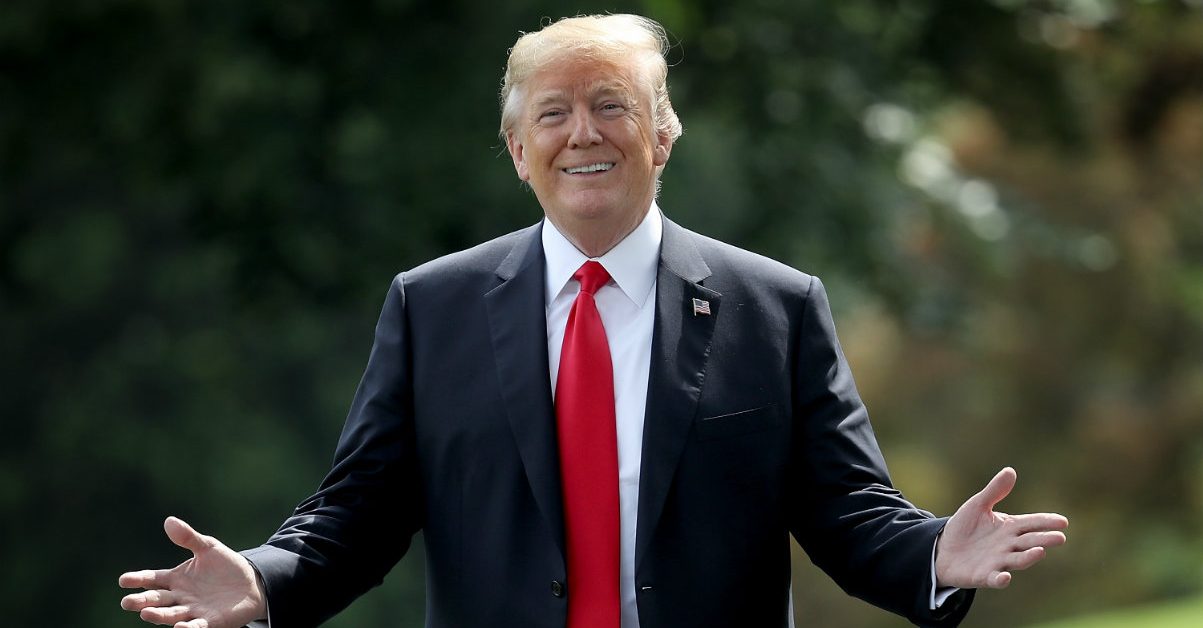 The Daily Dot announced Friday that it is suing the New York Police Department (NYPD) for President Donald Trump's concealed carry application as a matter of public interest. The online publication said it filed a Freedom of Information Law (FOIL) request and was not at all satisfied with the police answer that the release of such records could amount to a threat on Trump's life. This answer came in response to an appeal of a previous answer, that release of the records would be an "invasion of privacy."
The news release is called "Why we're suing the NYPD for Donald Trump's concealed carry application," and adds "the application could provide crucial insight into the president's personal views on gun laws and gun safety."
It said that as a result of the police response, the Daily Dot is working with law firm Davis Wright Tremaine to "reveal a great deal about the president's stance on firearms."
"We don't buy that [answer], and yesterday we filed suit in New York County Supreme Court to force the NYPD to release to us a copy of President Trump's application for a concealed carry permit," it said.
Davis Wright Tremaine partner Jim Rosenfeld cited Trump's comments on gun laws after school shootings like the one in Parkland, Florida were a driving factor behind the application records request.
"The grounds for disclosure of the Trump license applications under New York's Freedom of Information Law are very strong," Rosenfeld said. He added:
The Trumps have long been outspoken advocates for gun rights, and spoken publicly about their own gun ownership. The president is the chief law enforcement official in the country and has said he is reviewing the current gun laws in the wake of the school shootings in Parkland and elsewhere, and his sons serve as advisors to him on gun-related issues. In light of their very public positions and many public statements on these issues, we don't believe any of the exceptions the police department claim to the general presumption of openness enshrined in the law are compelling or legally valid with respect to the Trumps' own gun records. These records should be made available to the public.
For clarity, a FOIL request is like a Freedom of Information Act (FOIA) request but in New York.
"[T]he application for anyone who wants to own a handgun in New York City asks for a detailed description of the applicant's employment and an explanation of why the employment requires the carrying of a concealed handgun. It also requires a statement indicating that the applicant has been trained or will receive training in the use and safety of a handgun," the Daily Dot says. "Similarly, the application must also include a statement from the applicant explaining the manner in which the gun will be safeguarded. Early in his administration, the Trump administration reversed a proposal around gun purchases for people with mental health issues, and in March, the Trump administration rolled back regulations around gun storage and safety devices."
"The answers the president gave on his application will shed light on his long-held views surrounding both gun laws and gun safety," they concluded.
Daily Dot NYPD Trump Concealed Carry Permit Petition by The Daily Dot on Scribd
[Image via Win McNamee and Getty Images]
Have a tip we should know? [email protected]