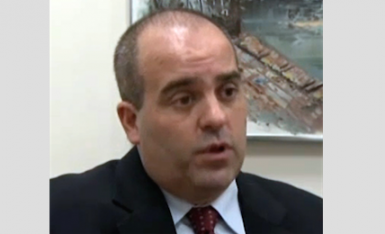 The U.S. Court of Appeals for the Second Circuit ruled that white police officer who was passed over for promotion in favor of an ethnically Hispanic officer can bring an actionable discrimination claim under federal civil rights law.
Lt. Christopher Barrella, a white Italian-American, filed a lawsuit against the Village of Freeport, NY, alleging former mayor Andrew Hardwick, the village's first African-American mayor, had not promoted him chief of police because Barrella was white, and that Hardwick instead promoted a less qualified Hispanic officer, Lt. Miguel Bermudez, to serve as police chief.
Bermudez was born in Cuba, but grew up in Freeport and identified as a "member of the white race."  Thus, Hardwick argued, there could be no discrimination because both candidates were "white" for the purposes of federal discrimination statutes because "Hispanics" do constitute a "race" under federal law.
In May 2014 a jury ruled in favor of Barrella and awarded him $1.35 million in damages and Hardwick appealed the decision to the Second Circuit.
On appeal, the Second Circuit rejected Hardwick's argument that Hispanics are not a distinct race, ruling "racial discrimination" under 42 U.S.C. § 1981 includes claims of discrimination based on ancestry or ethnic characteristics.  Furthermore, the appellate court held that discrimination based on ethnicity, including the lack of a certain ethnicity, constitutes racial discrimination under Title VII of the Civil Rights Act of 1964.  Title VII protects against discrimination in employment against protected classes or characteristics, such as race, color, religion, sex and national origin.
However, while the Court of Appeals upheld the validity of Barrella's discrimination claim, the $1.35 verdict was overturned due to evidentiary errors made by the trial court judge.  This means Barrella will have to present his claims to another jury at a new trial.
[h/t New York Law Journal; image via screengrab]
Have a tip we should know? [email protected]