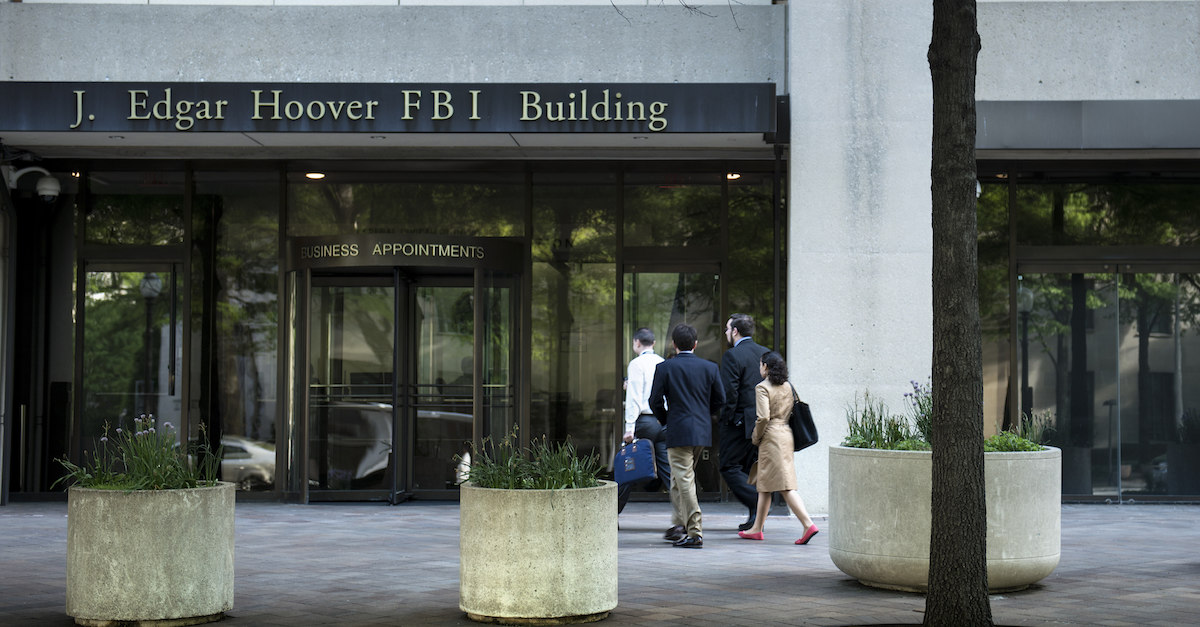 The Office of the Inspector General (OIG) within the U.S. Department of Justice (DOJ) on Monday released an "investigative summary" highlighting key charges against a recently-retired FBI special agent.
The special agent's name is not relayed in the summary and an official at the DOJ declined a request by Law&Crime to provide additional information–but suggested a Freedom of Information Act request.
The summary begins by noting that the OIG began their investigation after the FBI's own Inspection Division alleged the former agent, "who has since retired, may have contacted witnesses during a federal criminal investigation for an improper purpose."
The summary continues, in relevant part:
The OIG found that the SA contacted individuals who he either knew were, or had reasonable belief would be witnesses in the criminal investigation and that the SA's contacts with several individuals appeared to be designed to improperly influence their prospective testimony. Accordingly, the OIG concluded that the SA's contacts with the witnesses were improper and constituted misconduct.

During the investigation, the OIG also found that the SA divulged law enforcement sensitive information to unauthorized individuals; misused his government issued electronic devices; provided misleading testimony during a related civil deposition; mishandled classified information; misused his position during contacts with local law enforcement officers; and provided false information to the OIG. Criminal prosecution of the SA was declined.
Vague and broad language to be sure–but likely enough to invite speculation. In the above text, there's an indication that a recently-retired FBI special agent engaged in witness tampering, leaked to the media, conducted non-official business on his government devices and even lied under oath–and again apparently lied during his questioning.
But take a look at that last sentence again, "Criminal prosecution of the SA was declined."
Astute readers might imagine at least a couple of high-profile individuals who might find something to like in the above-quoted disposition.
[image via BRENDAN SMIALOWSKI/AFP/Getty Images]
Follow Colin Kalmbacher on Twitter: @colinkalmbacher
Have a tip we should know? [email protected]