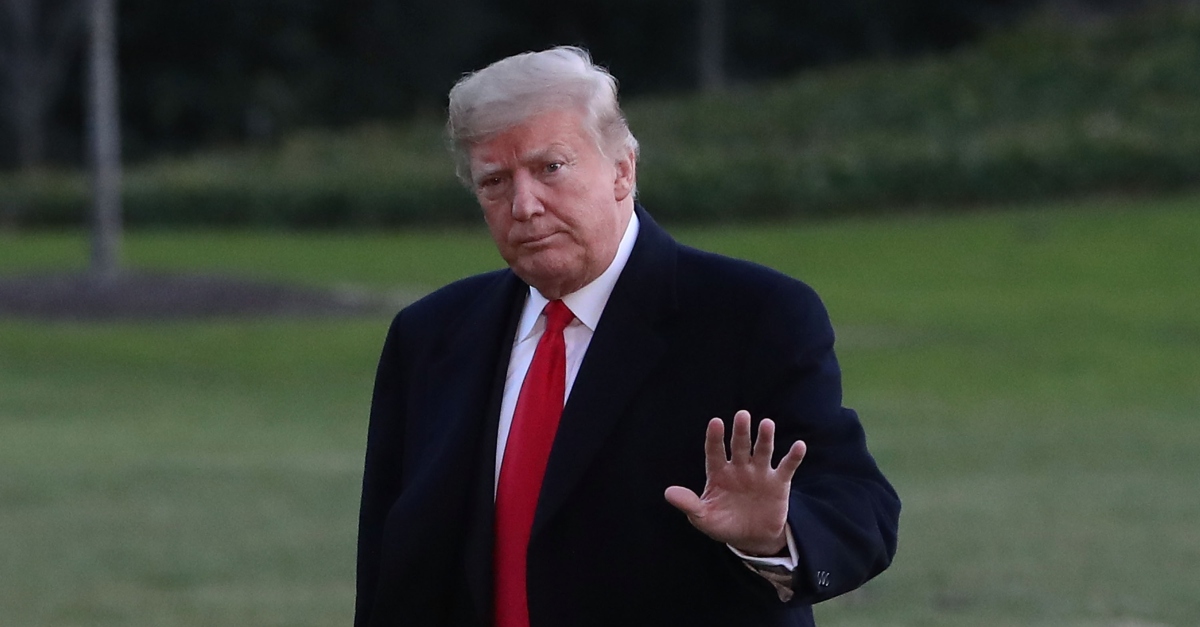 Marines Corps Commandant General Robert Neller slammed President Donald Trump's plan to dispatch troops to the U.S.-Mexico border in a series of recently-leaked internal memorandums.
According to the Los Angeles Times, Neller warned the Pentagon that Trump's widely-ridiculed border deployments and proposed funding transfers under his national emergency declaration have caused "unacceptable risk to Marine Corps combat readiness and solvency."
Specifically, Neller said the "unplanned/unbudgeted" border theatrics and spur-of-the-moment funds-shifting had caused the Marines Corps to delay crucial repairs at U.S. military bases.
One memo noted:
The combat readiness of II Marine Expeditionary Force — 1/3 the combat power of the Marine Corps — is degraded and will continue to degrade given current conditions. Total damage costs are estimated at $3.5 [billion] which includes $1.3 [billion] in building repairs and $ 1.7 [billion] in building replacements.
Those moves, Neller said, also caused the branch to cancel or reduce several military training exercises in at least five different countries.
The four-star general complained that the problems incurred by the Marine Corps due to Trump's orders means that his soldiers won't be participating in planned training exercises in Indonesia, Scotland or Mongolia and that participation will be reduced in training exercises scheduled with Australia and South Korea.
Marines "rely on the hard, realistic training" of the now-canceled and pared-down training exercises "to develop the individual and collective skills necessary to prepare for high-end combat," Neller said in one of the memos.
The commandant general also predicted these shifts in priorities were unlikely to over well.
"Cancelling or reducing key training events and exercises is not desired nor an easy decision, and one likely to draw attention from Congress and the press. However, without outside fiscal assistance, these measure are required," Nell added.
The memos obtained by the Times are of fairly recent vintage–dated March 18 and March 19 and addressed to Navy Secretary Richard Spencer and Acting Defense Secretary Patrick Shanahan.
Nell also said the funding shortage could have a potentially disastrous impact on the Marine Corps' ability to deal with hurricanes.
"The hurricane season is only three months away," Neller noted, "and we have Marines, Sailors, and civilians working in compromised structures."
And one state in particular was likely to suffer as a result of the conditions described in the memo, Nell said.
"We are in a challenging situation where we are not receiving the fiscal support necessary to address the critical situation in North Carolina as hurricane season approaches, compounded with an inability to move money around to address emergent, year-of-execution, 'must pay bills' primarily generated outside of the Marine Corps," the memo continued.
[image via Mark Wilson/Getty Images]
Have a tip we should know? [email protected]