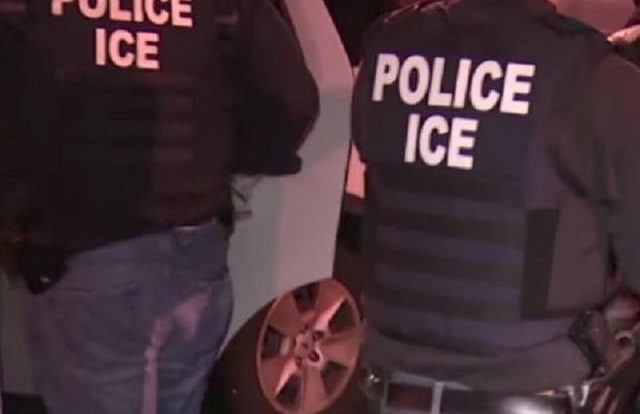 DENVER (AP) — Denver's City Council on Monday approved an ordinance aimed at protecting immigrants amid White House threats to revoke federal money from so-called sanctuary cities — but the effort falls short of legal challenges to those threats by Chicago, San Francisco and other cities.Denver's ordinance, which passed on a 10-0 vote, largely sets into law what is current practice. It's designed to reassure the city's immigrants while not formally declaring Colorado's capital a sanctuary city.
President Donald Trump has made it a top priority to revoke federal dollars from so-called sanctuary cities, broadly defined as places that limit cooperation with federal immigration authorities. Trump says he believes such cities and counties are providing a haven for criminal activity.
Chicago has filed a federal lawsuit targeting new conditions for the federal aid. Lawsuits over constitutional concerns also have been filed in San Francisco, Seattle and other cities.
Mayor Michael Hancock and city councilors say Denver's ordinance formalizes its current practice of prohibiting city employees from collecting information on immigration status and sharing it with U.S. Immigration and Customs Enforcement.
It also bars local officers from immigration enforcement and ICE agents from access to jail inmates without a warrant. Denver currently allows ICE agents to interview inmates at the Denver County Jail.
Hancock has insisted that any measure address immigrants' fears of ICE detention at courthouses or of making themselves vulnerable to arrest by cooperating with city police.
The mayor issued a statement after the vote praising the council.
"Tonight, with the unanimous vote by City Council, Denver is sending a clear and resolute message to our community that we stand with the immigrant and refugee communities and are committed to remaining a city that is safe and welcoming for all," Hancock said. "… Local government's ability to protect and serve all of our people is enhanced when community members feel safe coming forward as either a victim of or a witness to a crime, regardless of their legal status. "
The ordinance notes that immigrants are less likely to report emergencies or testify or appear in court.
Denver does notify ICE before releasing certain inmates. But ICE wants at least 48 hours' notice, and some critics say Denver's sheriff's department has fallen fall short.
Last year, the county jail gave ICE only 25 minutes' notice before releasing Ever Valles, a 19-year-old who had been held on an auto theft charge. ICE had flagged Valles as a Mexican national and gang member. After his release, Valles was involved in a fatal shooting at a Denver light rail station.
U.S. Attorney General Jeff Sessions criticized Denver's actions in the case.
Sessions has said cities must allow ICE agents into jails for interviews and provide the agency with at least 48 hours' notice before releasing inmates or risk losing law enforcement grants from the Justice Department. Last year, Denver received about $690,000 in grants from the program.
Denver's ordinance still allows the jail to notify ICE of inmate releases, but it includes language that requires that inmates be advised of their rights before.
Have a tip we should know? [email protected]