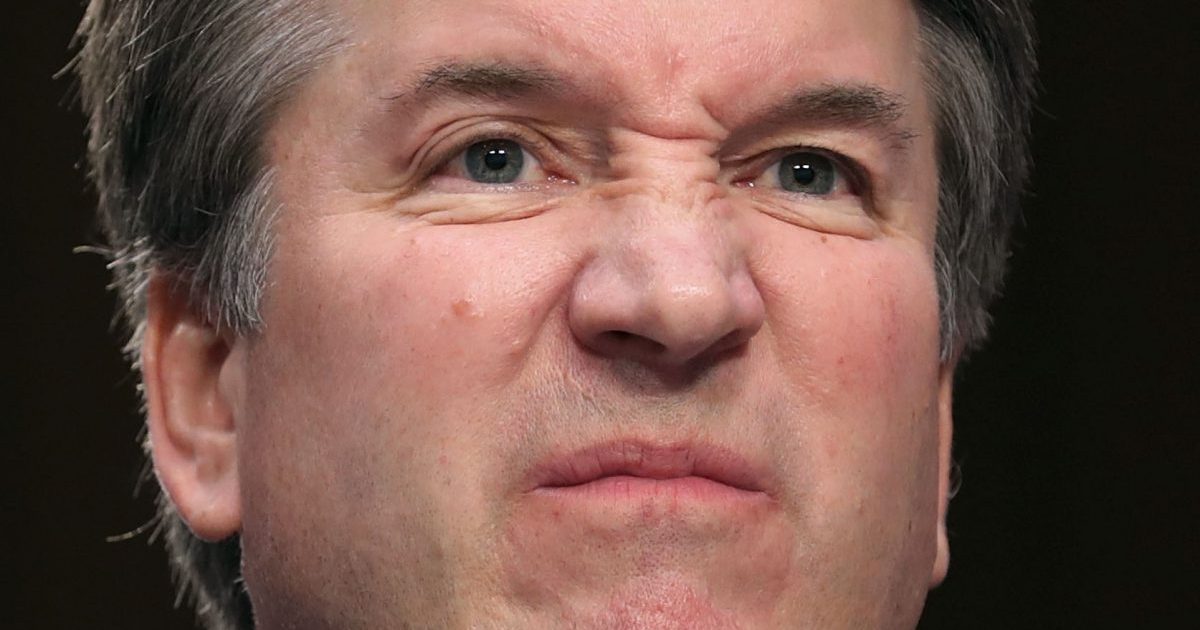 While congressional Republicans declared Thursday that "nothing new" was learned from the FBI's limited scope investigation of Brett Kavanaugh, congressional Democrats lamented that the FBI investigation wasn't thorough enough. On this same day, near 500 alumni and current students at Kavanaugh's alma mater of Yale demanded that the U.S. Senate open up a perjury investigation.
The letter was addressed to Senate Majority Leader Mitch McConnell (R-Ky.), Senate Judiciary Committee chairman Chuck Grassley (R-Iowa), Senate Minority Leader Chuck Schumer (D-N.Y.) and Senate Judiciary Committee Ranking Member Dianne Feinstein (Calif.).
"For centuries the Yale motto 'Lux et Veritas' (light and truth) has adorned archways across the New Haven campus. We the undersigned students and graduates of Yale University believe this motto carries with it an important obligation to seek truth at any cost. As the U.S. Senate considers Judge Brett Kavanaugh's Supreme Court confirmation, it must demand that the nominee be truthful about relevant incidents in his past and hold him to account if he's not," the letter began. "During the hearings, Judge Kavanaugh attempted to present himself to the Senate and the public as an honorable member of society who has worked hard to gain his elevated status in government and academia."
"Yet many people have brought forth credible evidence that this portrayal is inaccurate; this evidence includes serious allegations of sexual assault and misconduct, including misconduct against Yale graduate Deborah Ramirez (class of '87) while she and Kavanaugh attended the university," they said.
The signees said that Kavanaugh's lack of a clear answer on whether there should be an FBI investigation, "misrepresentations" of meanings of words in his yearbook and "downplaying" of the "extent and frequency" of his drinking have raised questions about his truthfulness.
They also mentioned the Manny Miranda controversy. Sen. Patrick Leahy (D-Vt.) already grilled Kavanaugh during hearings on the emails stolen from Democrats by Manny Miranda, a former Republican staffer for the Senate Judiciary Committee. Leahy pointed to one particular email that Kavanaugh received while working for the White House Counsel's office, having to do with information Leahy was interested in regarding a judicial confirmation. Kavanaugh was working on facilitating the confirmation, and Leahy questioned his possession of what he said was a stolen email.
Kavanaugh defended himself by saying none of the emails on that chain were sent by him and maintained that he was not aware when he received that email that it had been stolen.
"These questionable statements follow claims he made in previous confirmation hearings, which based upon information that has become public during the current confirmation process now appear to be false, including: statements that he made about the selection process for controversial candidates for the federal courts made by President George W. Bush; statements about his knowledge of the Bush-era warrantless surveillance program; and his claim that he never received documents stolen by Republican Senate aide Manny Miranda," the Yale letter continued.
A number of alumni were featured in a press release, arguing that lying under oath should "disqualify" Kavanaugh from the Supreme Court.
"It is appalling that the Supreme Court selection process has become so politicized that senators are willing to overlook the candidate's untruthfulness during sworn testimony," alumna Elizabeth Swisher said. "Judge Kavanaugh committed perjury during his testimony before the judiciary committee, lying about his drinking in high school and college as well as in references to his high school yearbook. Perjury is a felony and grounds for disbarment. Kavanaugh's lying, partisanship and injudicious temperament should disqualify him as judge. The limited FBI investigation did not provide useful information because relevant witnesses were not questioned. Rather, this sham investigation provides cover for senators who want to confirm this candidate. In this case, senators should understand that the end does not justify the means. By confirming Kavanaugh, they erode the integrity of the Supreme Court and subvert the selection process for future candidates."
The anti-Kavanaugh contingent has been building at Yale. Yale Law School faculty and Yale Law School students began to mobilize against Kavanaugh after Yale alumna Deborah Ramirez alleged in a New Yorker story that Kavanaugh committed sexual misconduct by exposing himself at a dorm room party.
Thirty-one classes were cancelled as a result of that protest.
A number of faculty members (dozens) at Yale Law School, as well, already demanded that the Senate Judiciary Committee wait on confirming Kavanaugh to the Supreme Court.
They asked the committee to delay the vote on Kavanaugh until Ford is given more than a "partisan hearing."
"With so much at stake for the Supreme Court and the nation, we are concerned about a rush to judgment that threatens both the integrity of the process and the public's confidence in the Court," they wrote. "Where, as here, a sexual assault has been alleged against an individual nominated for a lifetime appointment in a position of public trust, a partisan hearing alone cannot be the forum to determine the truth of the matter."
"Allegations of sexual assault require a neutral factfinder and an investigation that can ascertain facts fairly. Those at the FBI or others tasked with such an investigation must have adequate time to investigate facts," they continued. "Fair process requires evidence from all parties with direct knowledge and consultation of experts when evaluating such evidence. In subsequent hearings, all of those who testify, and particularly women testifying about sexual assault, must be treated with respect."
The FBI investigation has ended and it appears that many are not satisfied with how that unfolded. Neither Kavanaugh nor Dr. Christine Blasey Ford were interviewed and there have been complaints that testimony of willing witnesses was ignored.
You can read the full letter to U.S. senators below.
Yale-Letter Oct 04 2018 by on Scribd
Ronn Blitzer contributed to this report.
[Image via Chip Somodevilla/Getty Images]
Have a tip we should know? [email protected]