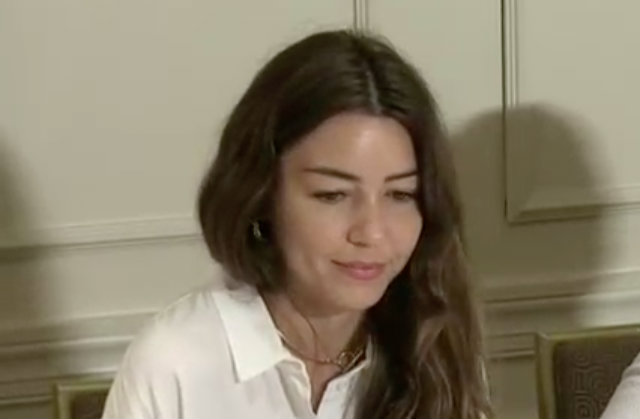 Another woman said Tuesday that movie mogul Harvey Weinstein sexually assaulted her. Mimi Haleyi, represented by attorney Gloria Allred, said he lured her to a SoHo loft in 2006, where he backed her into what seemed to be a children's bedroom, and forcibly performed oral sex on her. She was having her period at the time and he pulled out her tampon during the sexual assault, she said.
According to Haleyi, he asked her, "'Don't you feel we're so much closer to each other now?' To which I replied, 'No.'"
She said she told several friends about this story. Allred declined to comment on whether they will sue, and whether they will go to the cops about this. She suggested this may not be within the statute of limitations, but Haleyi's allegations could still be of interest to law enforcement investigators who are looking into Weinstein.
Cops in Los Angeles, New York, and England are investigating Weinstein for sexual assault.
A New York Times report said Weinstein settled sexual harassment claims with at least eight actresses and staffers. Another article from The New Yorker said that several women alleged he sexually assaulted them. Since then, dozens of women said he sexually harassed them or worse.
Sallie Hofmeister, a Weinstein spokeswoman, has previously denied claims, saying her client "unequivocally denies allegations of non-consensual sex." Law Newz reached out to her for comment. She dismissed this claim as well.
"Any allegations of non-consensual sex are unequivocally denied by Mr. Weinstein," Hofmeister said in an emailed statement.
Update – Oct. 24, 7:26 p.m. EST: Added the new statement from a Weinstein spokesperson.
[Screengrab via TMZ]
Have a tip we should know? [email protected]