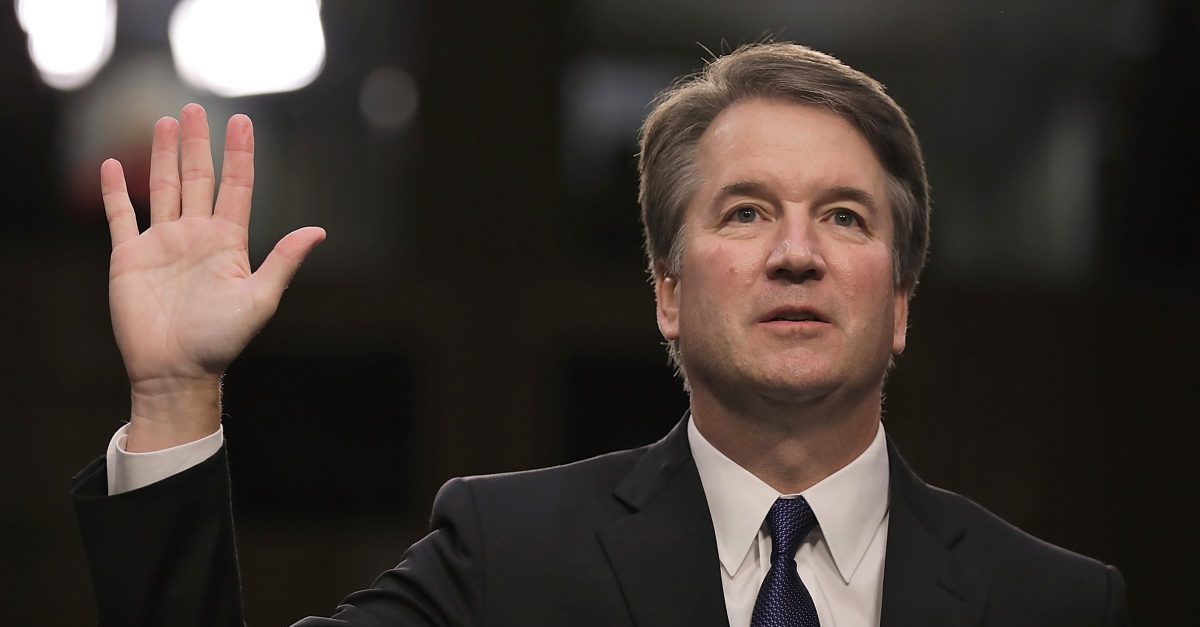 The upcoming Brett Kavanaugh investiture ceremony, the customary recognition of his place on the U.S. Supreme Court, is going to break tradition "due to security concerns," the Supreme Court has announced. 
Kavanaugh is slated to appear at the U.S. Supreme Court on Thursday for a traditional ceremony, but what he won't be doing is walking down 44 marble steps in front of the building while flanked by Chief Justice John Roberts.
Roberts did walk down the hallowed steps alongside Supreme Court Justice Neil Gorsuch.
In Kavanaugh's case, there will be no photo-op.
Supreme Court spokeswoman Kathy Arberg said that this is being done "out of an abundance of caution due to security concerns." It's not clear at this time if these concerns had to do with the reporting of a specific threat — again, they say its just "an abundance of caution" — but it has been reported in the past the Kavanaugh and his family have received death threats. The woman who accused of Kavanaugh of sexual assault, Dr. Christine Blasey Ford, also received death threats.
Kavanaugh was narrowly confirmed to the Supreme Court by a vote of 50-48 on October 6 after a contentious political event unfolded on Capitol Hill the likes of which had not been seen before. Even as he and Ford testified before the Senate Judiciary Committee, separate allegations of sexual misconduct made by Deborah Ramirez and Julie Swetnick loomed large in the background.
Kavanaugh vehemently denied all allegations of misconduct.
On the day Kavanaugh was sworn in, protestors and activists gathered outside of the Supreme Court, "even knocking on the front doors."
[Image via Drew Angerer/Getty Images]
Have a tip we should know? [email protected]