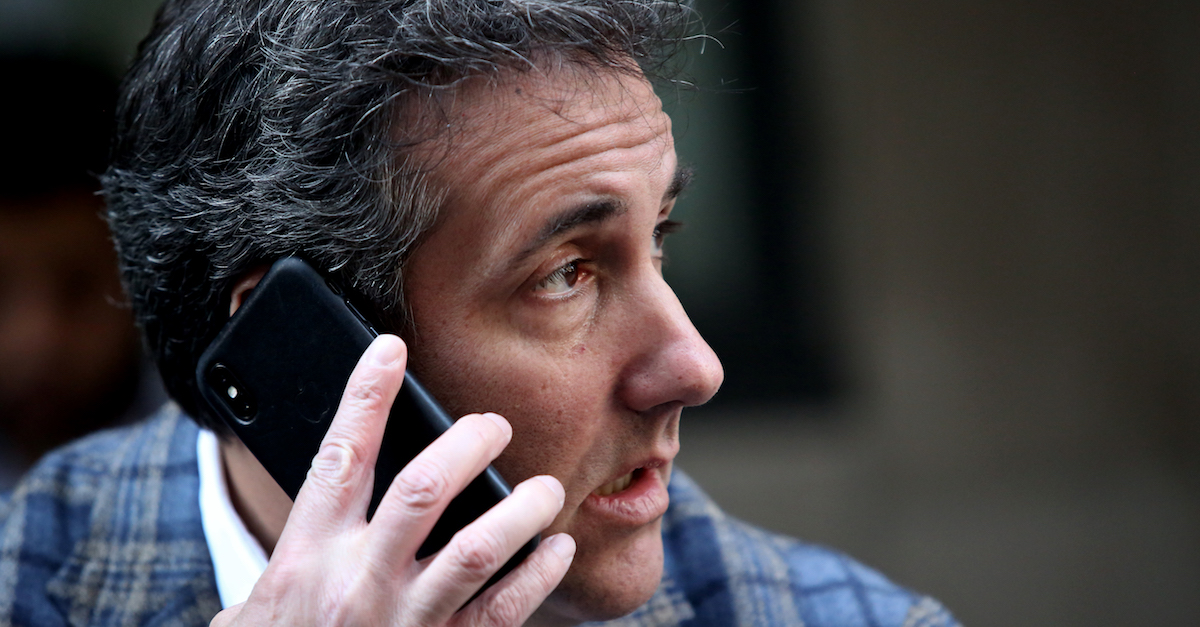 The reaction to the news that Michael Cohen's lawyers have quit has been swift. While the full implications for Cohen remain to be seen, having your lawyers leave while you're under criminal investigation by the federal government is not a positive development. Plus, a certain leader of the free world known as President Donald J. Trump is reportedly pretty worried that if he says anything about this, Cohen will tell all, whatever that is.
The New York Times' Maggie Haberman went so far as to hint that Trump, while angry about Cohen's legal troubles and the bungling of the Stormy Daniels situation, is actually afraid of Cohen.
"Trump has been fuming about Cohen in private, blaming him for the messy Stormy Daniels situation," Haberman said. "But he also is fearful of making that public because of chances it further pushes Cohen toward SDNY."
What does this matter, you ask?
ABC News reported Wednesday that Cohen attorneys Stephen Ryan and Todd Harrison of the law firm McDermott, Will & Emery LLP are "not expected to represent him going forward" and that replacements for them haven't been identified. It's also important to note that Cohen cooperating with authorities was deemed "likely."
At least one reporter has said that despite the departure of his lawyers and the whispers of cooperation with the feds, Cohen is sending a message to Trump for help.
Whether or not that's the case (and whether or not Trump would consider a pardon) aside, it is notable that President Trump has reportedly been holding his tongue on Cohen matters because he doesn't want to give him more reason to flip and dig up dirt.
National security lawyer Bradley P. Moss told Law&Crime earlier Wednesday that the Cohen news is a big deal for Trump.
"Mr. Cohen, more so than anyone else in the President's inner circle other than his wife and children, knows where all the proverbial bodies are buried. He handled the hush money payments in the context of the campaign," he said. "He was trying to negotiate a deal in Moscow in the context of the campaign. The list goes on and on. Mr. Cohen flipping on the President could very well spell the end of this presidency."
In recent days, Trump allies have also whispered that they regard Cohen's legal woes and the possibility he might flip on the president as something that's "at least as ominous as" the obstruction investigation. 
[Image via Yana Paskova/Getty Images]
Have a tip we should know? [email protected]