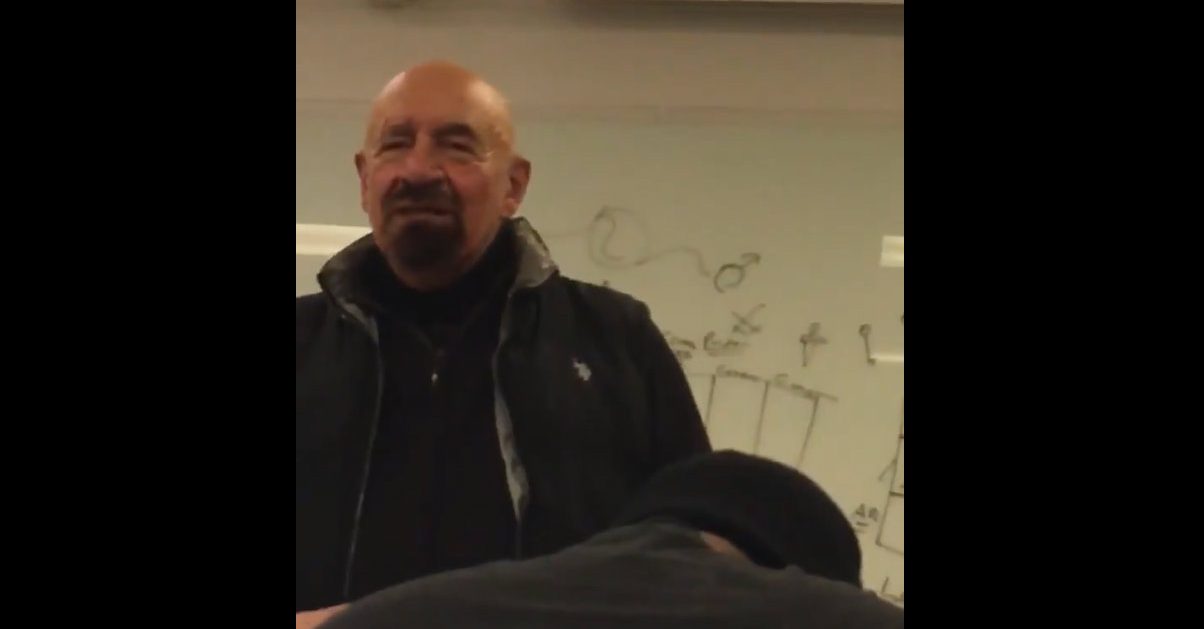 According to a student, one New Jersey teacher taught all sorts of crackpot theories in class. The spotlight fell on William Paterson University Professor Clyde Magarelli after freshman Benny Koval complained on Twitter.
"It was very unfortunate, but most of all it was a waste of my time and money," 18-year-old Koval told NorthJersey.com in a Tuesday report. "It was incredibly frustrating going to a public university for a taxpayer-funded education and I'm learning about how the moon landing was faked."
Video posted by Koval showed Magarelli, a sociology professor, teaching that people never went to the moon.
Never in my life did I imagine myself tweeting "my Sociology professor thinks the moon landing was faked", but here we are.

Clyde Magarelli presents unfounded conspiracy theories as facts at our public university, @wpunj_edu. pic.twitter.com/UpkmOc3Pxu

— benny ‌☭ ✡ (@bennykoval) June 2, 2018
Koval, who is Jewish, said Magarelli alsp made anti-Semitic comments, and denied that Native Americans were indigenous. For example, Magarelli allegedly claimed that joining the Germany Army was the "safest place" for Jews during the war.
In another video, Magarelli said the Gestapo only tortured people at the end of World War II.
More holocaust denialism from Professor Magarelli @wpunj_edu!

He claims the Gestapo was not a terrorist force for the majority of its existence… as if it's possible to be literal Nazi Germany and not a terrorist. pic.twitter.com/YLzphAjIA6

— benny ‌☭ ✡ (@bennykoval) June 2, 2018
He claimed that Irish people were the first American slaves.
Magarelli did not immediately respond to a Law&Crime request for comment on Wednesday.
"A review of this matter is underway to determine what action may be warranted," university Director of Public Relations Mary Beth Zeman  told Law&Crime in an emailed statement. "A review of this matter is underway to determine what action may be warranted. Our commitment to academic excellence is addressed in one of the University's five core values: 'As individuals and as an institution, we seek to model and to impart to our students the highest standards of knowledge, inquiry, preparation, academic freedom and integrity, as well as an expanded sense of what an individual can accomplish.'"
The university previously investigated Magarelli in 1994 after he allegedly downplayed the death toll of Nazi concentration camps.
Koval has been in the thick of things before. In 2016, she was accused of bullying after butting heads with classmates over her tweets that defended Hamas and were critical of Israel's treatment of Palestinians.
[Screengrab via Benny Koval]
Have a tip we should know? [email protected]