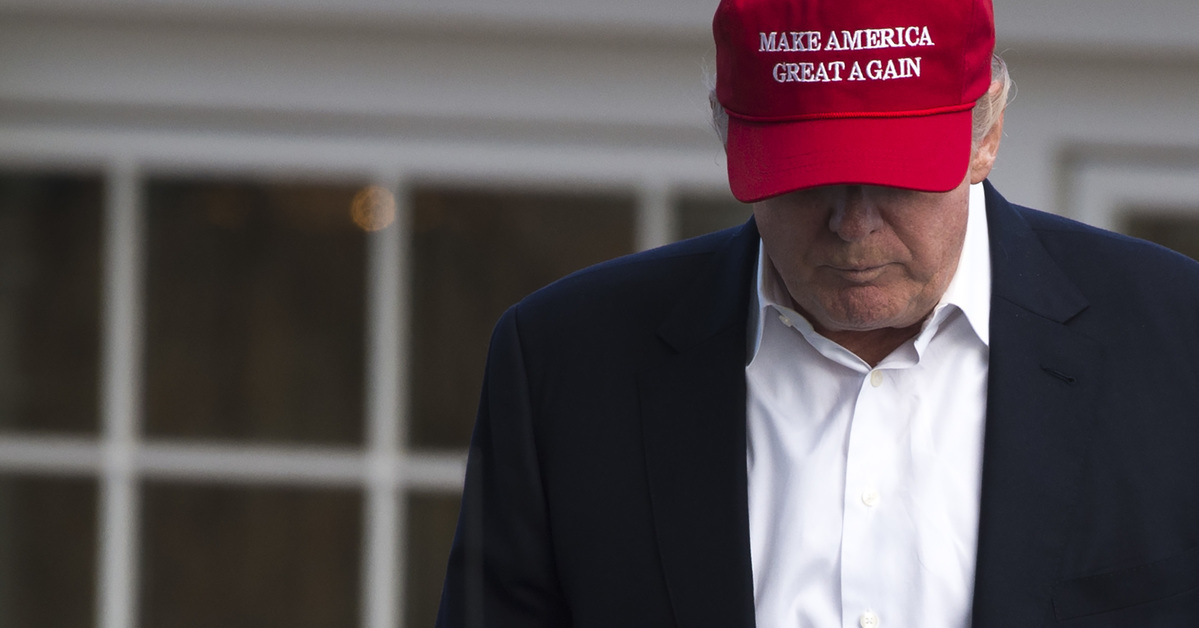 Yesterday it was National Enquirer CEO David Pecker who got an immunity deal, and today it's Trump Organization CFO Allen Weisselberg. The Wall Street Journal reported Friday that Weisselberg was granted immunity in exchange for information on ex-Trump attorney Michael Cohen.
From WSJ:
The decision by prosecutors in the Manhattan U.S. attorney's office to grant immunity to Mr. Weisselberg escalates the pressure on Mr. Trump, whom Mr. Weisselberg has served for decades as executive vice president and chief financial officer of the Trump Organization. After Mr. Trump was elected, he handed control of his financial assets and business interests to his two adult sons and Mr. Weisselberg.
It's not clear at this time if Weisselberg told authorities that President Donald Trump knew about payments being investigated now. Cohen already pleaded guilty in a Manhattan courtroom this week and said Trump "directed" him to commit campaign finance violations by paying off Stormy Daniels and Karen McDougal before the election.
Law&Crime already explained why the Pecker news was bad news for Trump, but this immunity deal has the potential to be even more damaging.
Weisselberg is no nobody. He happens to the be the CFO of the Trump Organization and his been with the organization for many years. He had already been subpoenaed as part of the Cohen investigation, and now he is getting immunity.
As we noted, prosecutors do not simply hand out immunity. They do it because the have something to gain; the people offered these deals face criminal liability, hence immunity.
Law&Crime Network host and former head New Jersey prosecutor Bob Bianchi explained that prosecutors granting immunity is done "sparingly."
"Before they will even consider it, they want to ensure the person has substantial and credible information that will assist in an investigation. Once they feel there is value after a 'proffer' session with that person, will they grant it," he said.
"It is my opinion that the prosecutors want this information, at least in part, to buttress Michael Cohen's accusation that Trump 'knowingly and willingly' violated campaign finance laws," he added.
Bianchi made the comment in the context of the Pecker deal, but the same applies here.
Weisselberg is the person who "arranged for the Trump Organization to pay Cohen in monthly installments after [Cohen] made the $130K payment to Stormy Daniels." Weisselberg has not only seen, he's also prepared President Trump's tax returns, reports have said.
The Weisselberg subpoena was connected to the release of a Cohen-Trump audio tape in which Cohen could be heard saying "I've spoken to Allen Weisselberg about how to set the whole thing up."
It was reported at the time that the two were discussing a payment to make model Karen McDougal's Trump affair story go away.
The connection to the National Enquirer is clear. The Enquirer's parent company American Media Inc. (AMI) paid for McDougal's story just to bury it.
This Weisselberg is the same one the Wall Street Journal referred to as "Donald Trump's Loyal Numbers Man" two years ago. He is 70 years old and has been working for the Trump Organization since the '80s.
"He plays an integral part in the Trump Organization's growth and continued financial success," Ivanka Trump was quoted in the "Loyal Numbers Man" story. "He is deeply passionate, fiercely loyal and has stood alongside my father and our family for over [three] decades."
In fact, Weisselberg is so central to Trump Organization activity that when Trump was president-elect, he left control of a trust with his sons Donald Trump Jr. and Eric Trump, but also with Weisselberg.
[Image via Saul Loeb, AFP/Getty Images]
Have a tip we should know? [email protected]