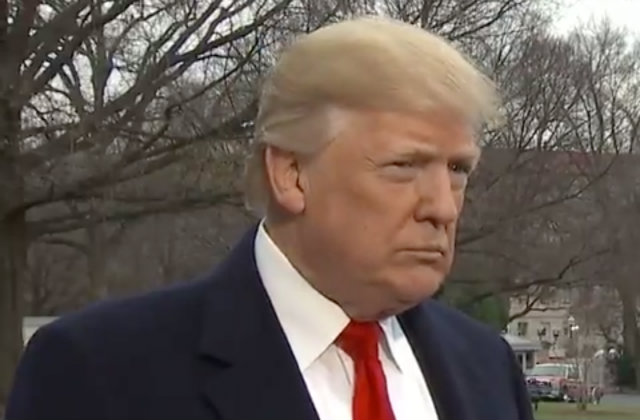 It's not news to say that President Donald Trump dislikes Deputy FBI Director Andrew McCabe, but he made things personal, at least according to a new report. This story dates back to May 2017, the day after James Comey got fired as FBI Director. Trump was mad that the outgoing director managed to ride a government-funded flight from Los Angeles back to Washington D.C., so he called McCabe, according to sources for the NBC News. Trump wanted to know why the fired Comey managed to fly on the plane despite having no government job. McCabe, serving as Acting Director, said he wasn't asked to permit the flight, but then said he would have given it the okay if asked, according to three sources familiar with the call.
The president's response: he suggested that McCabe ask wife Jill McCabe what it felt like to be a loser. This is a pretty obvious reference to her failed campaign for the Virginia state senate.
"Ok, sir," McCabe said. Trump hung up.
Yeesh.
The White House and the FBI declined to comment, NBC said.
This is certainly not the first time Trump has mentioned Mrs. McCabe's campaign. Even before Election Day 2016, the Trump team harped on political contributions Jill McCabe received from Clinton-ally Terry McAuliffe's political action committee. Trump and conservative pundits used this to claim the FBI's probe was biased on Hillary Clinton's behalf in their email probe.
Trump and the deputy director won't have to deal with each other anymore, at least in a work environment. On Monday, multiple reports said McCabe is stepping down from his post.
[Screengrab via ABC News]
Have a tip we should know? [email protected]