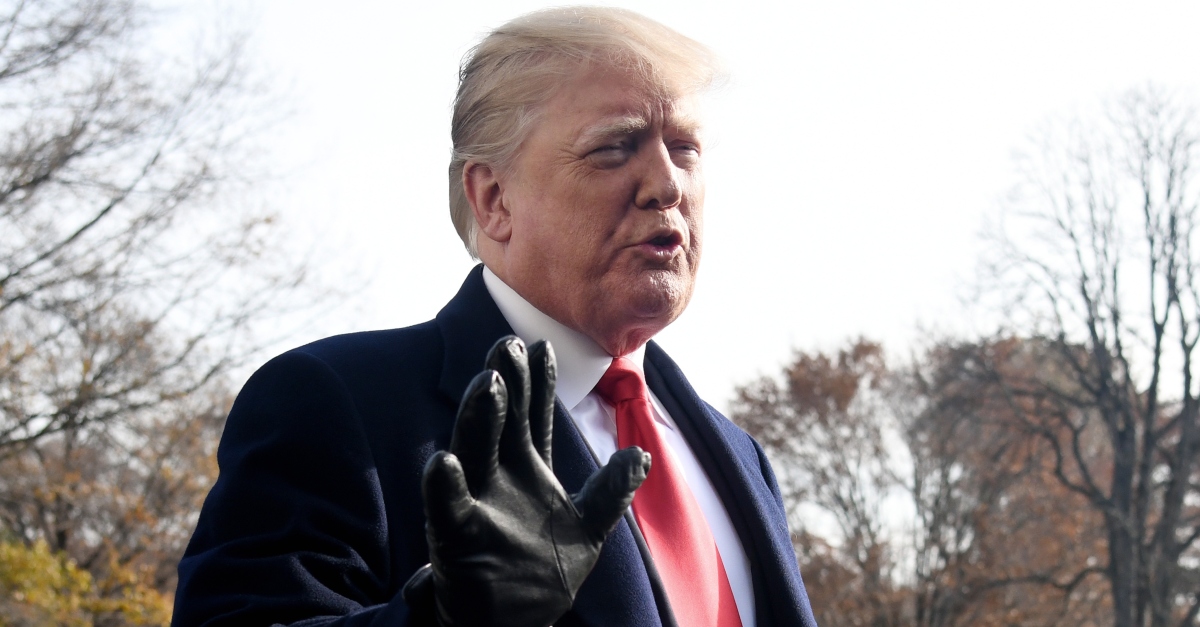 Make no mistake, the Manhattan District Attorney's Office was watching and waiting for Paul Manafort's second sentencing on Wednesday and followed it up with a "good luck trying to pardon him" message to President Donald Trump.
In the immediate aftermath of Manafort's sentencing in Washington, D.C., where Judge Amy Berman Jackson tacked on 73 months (30 of which will be added to the 47 months from the Eastern District of Virginia sentencing), the Manhattan DA has indicted Manafort on state charges.
DA Cyrus Vance Jr. provided the documents as proof. You can read the indictment below. Manafort has been indicted on 16 criminal counts, including: three counts of residential mortgage fraud in the first degree; one count of attempted first-degree residential mortgage fraud; three counts of conspiracy in the fourth degree; eight counts of falsifying business records in the first degree; and one count of scheme to defraud in the first degree.
To put this simply, Manafort's sentencing on federal charges add up to seven and a half years of prison time, meaning he would get out of prison when he's 77 years old — if he serves that time. We say if because President Trump could pardon him.
What Vance did just now, however, renders the pardon potentially irrelevant.
As Law&Crime reported weeks ago, Vance had state charges at the ready for Manafort. Presidential pardon power does not extend to state charges, meaning that even if Trump tries to pardon Manafort, Trump's former campaign chairman will still be on the hook for possible prison time at the state level if he's convicted.
Vance, it was reported and now confirmed, had "an array of tax and other charges against Manafort," which was "something seen as an insurance policy should the president exercise his power to free the former aide." More importantly, Vance's office has "identified several areas where it believes Manafort can be charged with state offenses without triggering double jeopardy protections."
"If Paul Manafort ever breathes free air again, it'll likely happen when he is being wheeled out of prison in his late 80s," national security lawyer Bradley P. Moss told Law&Crime.
Another Paul Manafort Indictment by Law&Crime on Scribd
[Image via Olivier Douliery-Pool/Getty Images]
Have a tip we should know? [email protected]