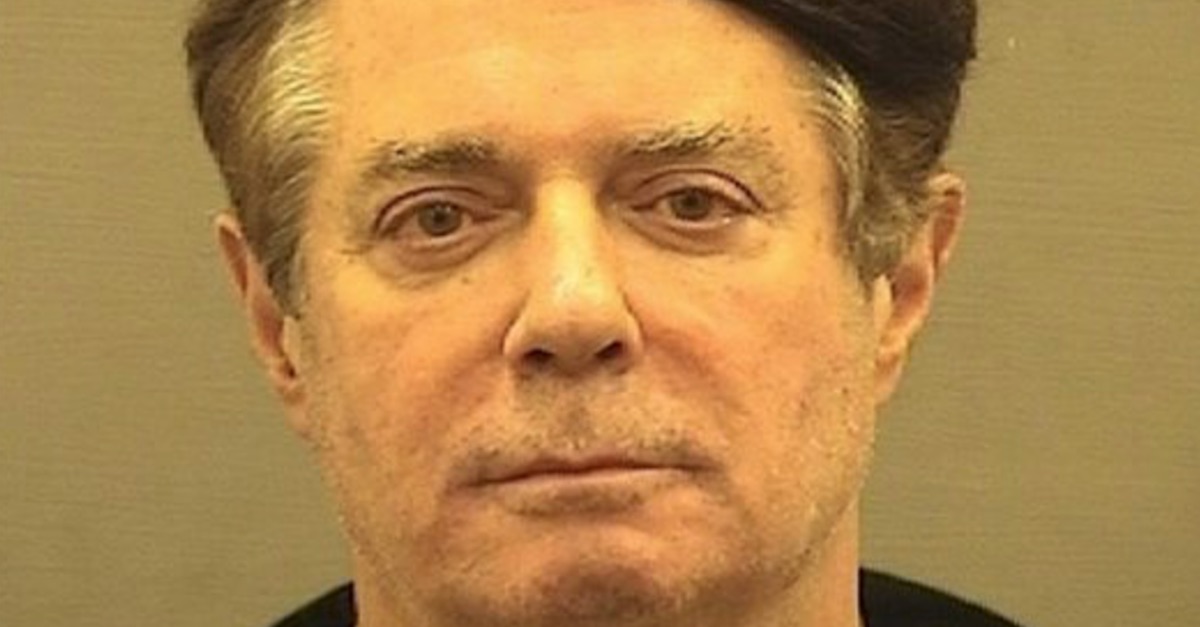 The likelihood that former Trump campaign chairman and convicted felon Paul Manafort, 69, will spend the rest of his days in prison increased on Friday, as it was revealed that New York state prosecutors have built a criminal case against him in the event that the president attempts to grant him a pardon for federal crimes.
Any possible reliance that Manafort may have had on Trump's pardon power lost relevance as Manhattan District Attorney Cyrus Vance Jr. reportedly has a criminal case at the ready.
Here at Law&Crime, we have consistently emphasized the point that it is not necessarily Robert Mueller that Trump or Manafort need to worry the most about. What's been going on in the Southern District of New York and now, apparently, the Manhattan DA's office has been the real threat all along. Yes, the special counsel recently recommended 19-24 years in prison for Manafort, leaving him in a situation where he can either cooperate to get a lighter sentence (that didn't work the first time) or remain obstinate and bank on a Trump pardon.
Bloomberg reported Friday morning that Vance is ready to file "an array of tax and other charges against Manafort," which is "something seen as an insurance policy should the president exercise his power to free the former aide."
The key here is that Vance is well aware that he needs to avoid putting Manafort in double jeopardy. The reporting did not specify how extensive this criminal investigation might be, but it said that Vance's office has "identified several areas where it believes Manafort can be charged with state offenses without triggering double jeopardy protections."
In other words, this is a criminal case distinct from the one Mueller prosecuted Manafort for in the Eastern District of Virginia back in August 2018. That was also a bank and tax fraud trial, and Manafort was convicted on eight felony counts.
National security lawyer Bradley P. Moss commented briefly to Law&Crime about the implications.
"Paul Manafort is unlikely to taste freedom ever again in his life," Moss said, adding that on a scale 1-10 as to how screwed Manafort is, this is an 11.
[Image via Alexandria Detention Center]
Have a tip we should know? [email protected]