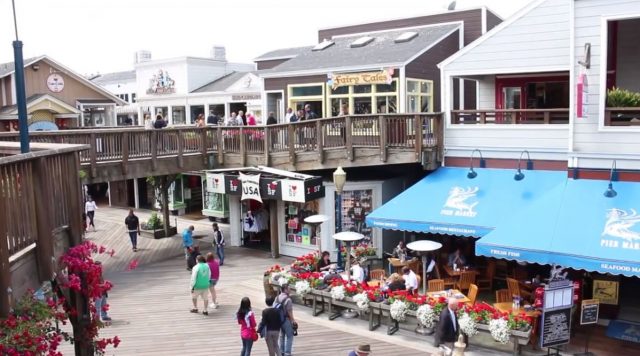 Federal officials have apprehended and charged a California man who they say tried to plan a possible terror attack in connection with ISIS in San Francisco this Christmas.
According to a complaint filed in federal court on Friday, Everitt Aaron Jameson drew the FBI's attention after a confidential source noticed he was liking Facebook posts related to ISIS and terrorism against the United States. That source had online conversations with Jameson, during which the suspect allegedly expressed a desire to take part in activities including terrorism in the name of Islam.
An undercover agent then reached out to Jameson, and set up a meeting between Jameson and a second undercover agent. During the meeting, Jameson and the undercover agent discussed Jameson's ability and desire to take part in terror activities. The undercover agent said that he worked for Abu Bakr al-Baghdati, who Jameson recognized as the leader of ISIS. Jameson said he could provide money, and even go to Syria. The agent told Jameson to go home and think about it, and Jameson allegedly insisted that he wanted to play a role.
According to the complaint, "Jameson stated that we need something along the lines of New York or San Bernardino," referring to terror attacks that took place in those cities earlier this year. He allegedly suggested San Francisco's Pier 39, and that Christmas Day would be the perfect time for an attack.
On December 18, Jameson allegedly sent the agent pictures of the location he had in mind. On December 20, he said he had reconsidered and wasn't ready to do it.
Federal officials executed a search warrant on December 20, in which they recovered a number of weapons from Jameson's home. They also interviewed Jameson, who allegedly acknowledged parts of the planned attack and his support for terrorism and ISIS. He also allegedly said that he would be happy if an attack took place.
Jameson is charged with Attempt to Provide Material Support to Foreign Terrorist Organization.
Have a tip we should know? [email protected]