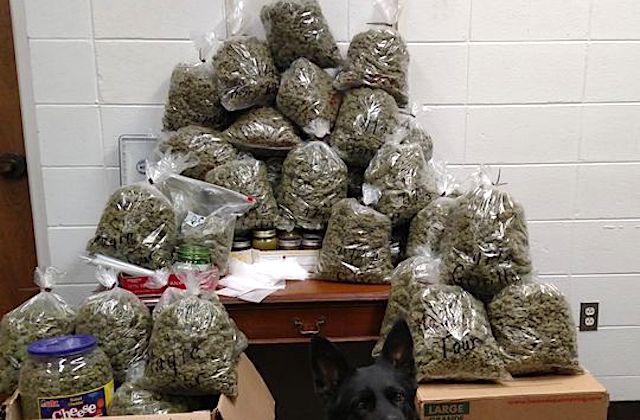 If Santa visits the home of a couple arrested in York, Nebraska, there's no telling what he might have in his pipe.
An elderly couple there told the York County, Nebraska Sheriff's Department that some sixty pounds of pot they had in their possession was on its way to be distributed as "Christmas presents." That's according to the local newspaper, the News-Times.
Sheriff's officers spotted the couple's truck crossing the center line and failing to signal, so they pulled it over. The truck reeked of raw marijuana, an officer said. The street value of the "presents" was more than $330,000.
Patrick Jiron, 80, and Barbara Jiron, 70, said they were trucking the stuff from California to Vermont. Patrick Jiron was charged with felony marijuana possession with the intent to deliver and having no drug tax stamp. He posted bond and was released from jail. Barbara Jiron was cited and released.
The couple is said to have told the local sheriff's department that "they didn't know it was illegal to transport marijuana in Nebraska."
[Images via York County, Nebraska Sheriff's Office.]
Have a tip we should know? [email protected]
Aaron Keller - Deputy Editor-in-Chief