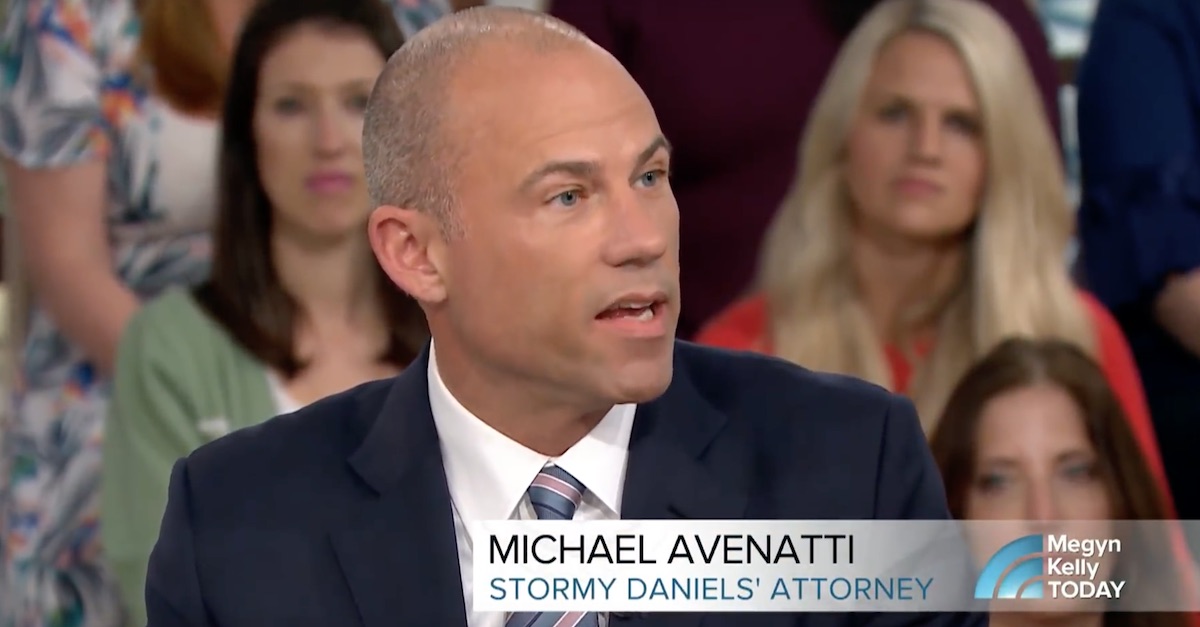 Stormy Daniels' attorney Michael Avenatti reacted favorably to President Donald Trump's first public comments about the $130,000 payment made in 2016 in exchange for silence about an alleged sex encounter by thanking Trump for helping his client's case.
In case you missed it, Trump said while returning from West Virginia on Air Force One late Thursday afternoon that he didn't know about the $130,000 payment. He also directed further questions to his lawyer Michael Cohen.
"You have to ask Michael Cohen. Michael Cohen is my attorney, you'll have to ask him," Trump said. He also said he didn't know where the $130,000 came from. "No, I don't know," he said.
Avenatti almost immediately reacted with a couple of tweets.
The first tweet accused Trump of "feign[ing] lack of knowledge."
"We very much look forward to testing the truthfulness of Mr. Trump's feigned lack of knowledge concerning the $130k payment as stated on Air Force One," Avenatti said. "As history teaches us, it is one thing to deceive the press and quite another to do so under oath."
In the second tweet, Avenatti basically thanked Trump for helping his case, saying "You can't have an agreement when one party claims to know nothing about it," adding #thanksforplaying.
[Image via screengrab via Megyn Kelly Today]
Have a tip we should know? tips[email protected]