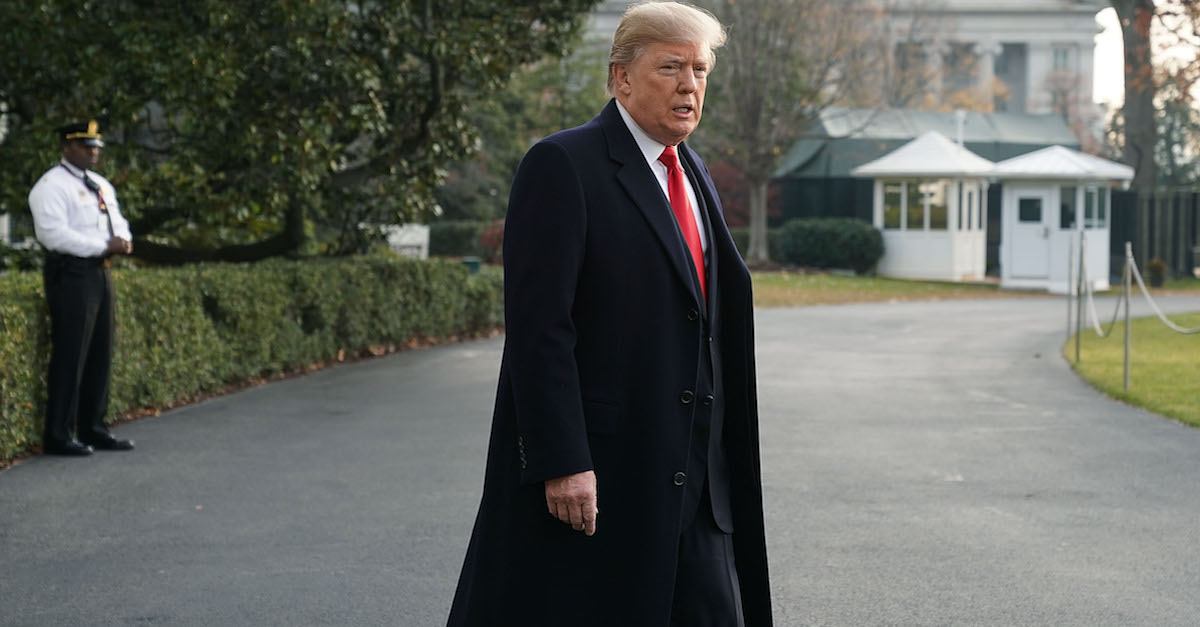 President Donald Trump has finally commented on the $130,000 Stormy Daniels payment, saying he had no idea the payment was made and forwarding all questions to his attorney Michael Cohen.
"You have to ask Michael Cohen. Michael Cohen is my attorney, you'll have to ask him," Trump said late Thursday afternoon.
Trump made the comments on board Air Force One as he returned from a trip to West Virginia.
When asked pointedly if he knew about the Stormy Daniels payment, Trump replied "No." When asked why his lawyer Michael Cohen made the payment, he said "ask Michael Cohen."
Finally, when asked if he knew where the money came from, Trump said, "No, I don't know."
Video of the question and answer session is now circulating online.
Earlier Thursday, Daniels' attorney Michael Avenatti wondered where Cohen and Cohen's lawyer David Schwartz have gone–after an apparent lack of media presence lately.
Avenatti speculated that both attorneys were "forced to sit down by Mr. Trump."
Avenatti reacted on Twitter to Trump's comments about the payment, saying that he looks forward to "testing the truthfulness of Mr. Trump's feigned lack of knowledge."
He later said Trump's comments helped his case.
Wall Street Journal reporter Rebecca Ballhaus and CNN both said that Trump "ignored" a question about setting up a fund for Cohen to draw money from.
[Image via Alex Wong/Getty Images]
Have a tip we should know? [email protected]