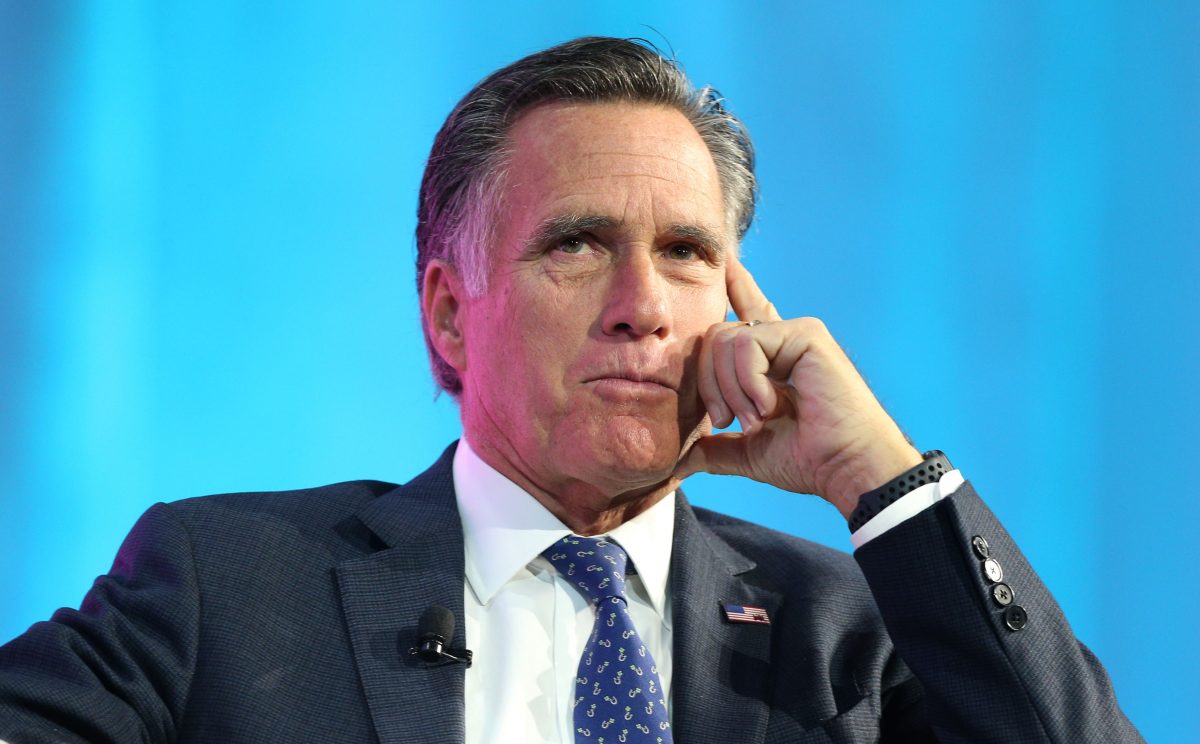 After Donald Trump was first elected president, and rumors of his future cabinet swirled, one name popped up as a potential pick for Secretary of State: Mitt Romney. After weeks of speculation and reports that he was seriously considering the former GOP presidential candidate, Trump went in a different direction. According to a report in The New Yorker, it's possible that Trump changed his mind on Romney because Russia told him to.
The article, which goes into striking detail about Christopher Steele and his research into Russia's ties to Trump for Fusion GPS, mainly discusses events prior to the November 2016 election, but it also discusses a memo that Steele wrote in the days following Trump's victory. In late November, Steele wrote that according to "a senior Russian official," there was talk that the Kremlin blocked the Romney pick by asking Trump to select someone who would be better for Russia. Specifically, the memo says that Russia wanted a U.S. Secretary of State who would lift sanctions on Russia that were related to Ukraine, and who would side with Russia in regards to Syria.
Romney, of course, was known to be critical of Russia, famously saying in a debate against Barack Obama that Russia was the greatest facing the United States (Obama famously laughed it off, mocking Romney for saying so). It would make sense that Russia wouldn't want Romney to be Secretary of State.
Of course, Romney was also critical of Trump, which is why the decision not to go with him wasn't exactly surprising. In fact, as the New Yorker recalls, people suspected that Trump never intended to go with Romney, and only dangled the job in front of him as payback for his criticism. Romney, despite not running against Trump in the Republican primaries, gave a speech in early 2016 strongly speaking out against Trump's candidacy.
It was surprising that Trump would have considered Romney for the job, although with establishment Republicans still not totally behind him, picking Romney likely would have been a big step towards uniting the party behind him. Instead, he went with Rex Tillerson, who lacked political experience but had past business dealings with Russia as the head of ExxonMobil.
According to The New Yorker, Steele may have discussed the Romney memo with Special Counsel Robert Mueller's office as part of their investigation into the Trump campaign's ties to Russia. If the allegations in this memo are true, it wouldn't necessarily be solid evidence of collusion between the campaign and the Kremlin, but it would illustrate a relationship of cooperation between Trump and Putin that could bolster whatever other evidence Mueller might have.
[Image via George Frey/Getty Images]
Have a tip we should know? [email protected]