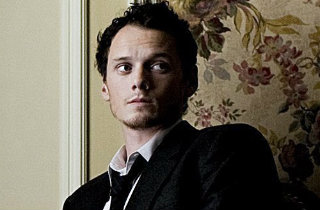 Just six weeks after the June 19th death of "Star Trek" actor Anton Yelchin, his parents, Victor and Irina Yelchin, have sued Fiat Chrysler, the makers of the Jeep Grand Cherokee SUV that crushed him to death. In the complaint filed by attorney Gary Dordick of Beverly Hills , there is no specific amount of damages requested. In April, Fiat Chrysler recalled the Jeep Grand Cherokee model owned by Yelchin and various others due to issues having to do with whether the non-standard gear shift was in park. Fiat Chrysler prioritized repairs of the issue after the actor's death.
This is how the complaint describes the events surrounding Yelchin's death:
Plaintiffs are informed and believe and allege that, on or about June 19, 2016, decedent ANTON YELCHIN parked the Subject Vehicle at or near the top of his driveway, then exited the Subject Vehicle and traversed towards the base of his driveway. As a result of the defective design and/or manufacture of the Subject Vehicle, the Subject Vehicle did not properly engage and/or maintain the "Park" gear position, causing the unmanned Subject Vehicle to travel down the driveway, where it impacted ANTON YELCHIN. ANTON YELCHIN was crushed and lingered alive for some time, trapped and suffocating until his death.
According to The Associated Press reported that Yelchin got a recall notice about the vehicle back in May, with a second notice being sent to a week after his death to inform him that Fiat Chrysler had a fix for the issues with the gear shift. "The safety recall was way too little and way too late," Dordick added.
UPDATE: Fiat Chrysler sent us the following statement:
FCA US LLC extends its sympathies to the Yelchin family for their tragic loss.  The Company has not been served with a lawsuit and cannot comment further at this time.  FCA US urges customers to follow the instructions in their owners manuals and the information cards sent with their recall notices. These instructions include advising customers to set the parking brakes in their vehicles before exiting.
[Photo: Wikimedia Commons]
Have a tip we should know? [email protected]