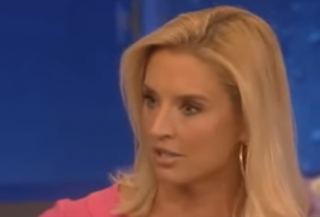 An attorney for a former Fox News Anchor is speaking out regarding allegations of sexual harassment at the network involving ex-CEO Roger Ailes. But it's not the harassment that's the subject of the criticism, it's the investigation itself.
Bruce Schaeffer, a lawyer for former Fox News anchor Laurie Dhue, issued a statement obtained by the Daily Beast on Tuesday. Schaeffer commented on how the law firm Paul, Weiss, who is conducting the investigation, did not reach out to his client, or to former anchor Laurie Luhn, who recently spoke out about 20 years of harassment at the network.
"[I]n light of recent news stories revealing, among other things, that former FNC employee Laurie Luhn had to approach Paul, Weiss about her relationship with Roger Ailes (rather than Paul, Weiss approaching her)," Schaeffer said, "we wanted to let you know that Paul, Weiss has thus far not contacted us as part of its investigation, which fairly questions the credibility of its investigative process." Schaeffer said that the firm may have been too quick to conclude the investigation.
Dhue, who was with Fox News from 2000 to 2008, has alleged that she too was harassed by Ailes. Schaeffer recalled an instance where where Dhue was bouncing on a trampoline with Ailes' six year old son, and the former CEO allegedly asked if she was wearing underwear.
LawNewz.com reached out to the Paul, Weiss media relations department for a comment, but has not received a response at this time.
[Image via screengrab]
Have a tip we should know? [email protected]